Drupal Paves A Better Future For Healthcare
Open source technologies have come up as the cure for the healthcare industry. In this article, let us explore how Drupal is able to eliminate the technical instabilities which were sucking the life out of healthcare web development.
While a country may have the best doctors and the best infrastructure, what pulls back the healthcare industry is the technical lag when it comes to web technology.
Even though some web technologies provide solutions to the problem, they are expensive. In addition, there is a lack of (easy) data portability which apparently is one of the goals of the governments - to make healthcare available for all.
 
Content Management
Today healthcare visitors demand more interactive experience as well as easier access to information. This requires a system which can engage both your community and staff. A workflow management that allows the organization to easily share the work of creating quality content while maintaining control over brand standards.
Being a highly flexible platform, Drupal can conform to any workflow that can be programmed with just a few available configurations.
You can identify different types of content such as text, images, comments, file attachments, and other information on your website for easy content integration and management.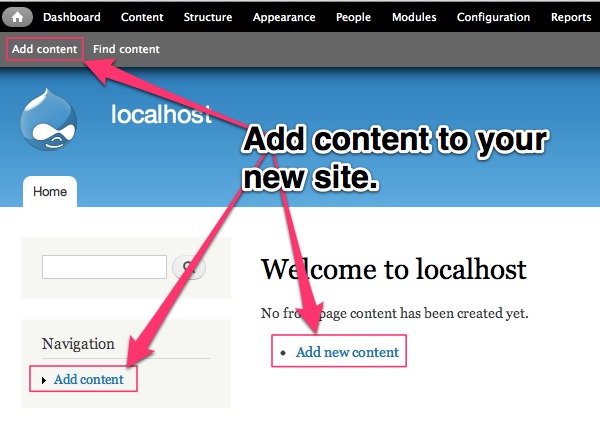 When content is created, it is structured by defining its elements. This allows the content to be easily searched, used and reused by both search engines as well as the end users. 
Other than common content types such as blog, article, and page you can define their (own) sub-content types for easy categorization and management. 
It allows the administrators to create and edit content in place with its CKEditor which is a WYSIWYG rich editor.
Content management and editing are easy as the users can browse, select, and edit the content directly, authorizing them to view their content, from scratch to publication. 
This allows the admin to track the revisions and changes, providing a history of edits by the respective editors.
To avoid confusion, the editing lock prevents same-time, same-page updates by different administrators.
Role management as well as establishing user permissions are all easy with Drupal. This is useful for those healthcare organizations which have multiple editors and require the need to maintain a detailed history of changes.
Third party integration tools
For any healthcare institution, certain features and applications are important to increase user engagement and ease of navigation. Two major challenges which come at fore :
Easy booking appointment
Tracking the previous medical records
For 'Book, an Appointment' feature the website needs to be integrated with a third party management system to ensure the appointment slots don't collide with the ones reserved.  
To avoid the paper clutter and ensure data accuracy, easy integration with electronic health record management software is important. 

Be it EHR/EMR software, patient portals, or analytics integration, one can easily integrate all of these and dozen other applications with their Drupal healthcare website. 
Excellently flexible, it is easy to write APIs and easier to create custom integration points for third-party platforms and enhance the performance of your website.
Drupal can integrate effortlessly with an array of digital marketing technologies and other business applications too.
This ensures that your end users have a better experience in connecting with and reviewing the organization while providing smooth transmission of information across different sectors and departments. 
Web accessibility - For specially abled
Preventing the discriminatory denial of services on the basis of disability, Web Content Accessibility Guidelines (WCAG) 2.0 mandates all the websites to be accessible to everyone regardless of their age and disability. 
According to the Convention on the Rights of Persons with Disabilities by the United Nations, enjoying equal human rights is a fundamental freedom. To ensure the dignity of people with disability is not a subject of ridicule, governments across the globe signed a treaty for easy web accessibility. 
Despite the fact that we all usually associate accessibility issues with visual impairment, web accessibility takes into account users with auditory impairment, cognitive impairment, and those who rely on a screen reader. Any form of disability that may make the internet a more daunting place.  


Your visitors and patients must be able to easily navigate through the website and make a choice without much difficulty.
As a healthcare institution, it is important that your website is accessible to all, regardless of their disability.
The Drupal community is committed to ensuring that all the features of the core conform with the World Wide Web Consortium (W3C) guidelines: WCAG 2.0 and ATAG 2.0.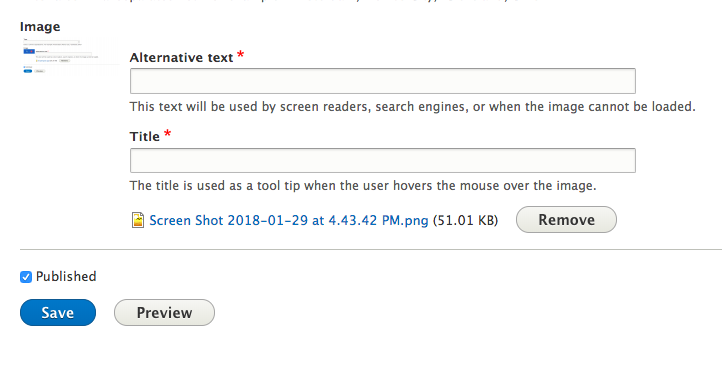 Listening to a site is a very different experience from comprehending a site visually but, with careful implementation of its accessibility and theming features, both can be turned into a good experience. Where a drag and drop interface might be great for those who can use a mouse, the equivalent experience for keyboard-only users should be something equally easy to understand and use.
For the users with a disability, a lot of accessibility challenges are at the theme layer. While for the previous versions there were modules such as 'D7AX hashtag marks' to support accessibility, your Drupal 8 website is compatible with WCAG guidelines, out-of-the-box. 
Also, the Drupal accessibility handbook and theming guidelines ensure that Drupal themers are aware of the best practices when building the site rather than implementing it post development.
This is one of the great advantages of Drupal 8, as it makes it easy and possible to make your website comply with the WCAG guidelines.  
User-Friendly and interactive
A user-friendly website is a combination of readability, navigation and load time, apart from a variety of content types, of course. Your website should be accessible to everyone including the elderly and disabled.   
There is no denying to the fact that there is an increase in the number of online users accessing health-related websites on the internet for their health or medication-related queries.
Variety Of Content
To keep your healthcare website relevant to the users, it is important that it focuses on the users' needs. 
According to 2012 national survey in the Netherlands, 54% used the Internet for health information. And 35% of U.S. adults say they have gone online specifically to try to figure out what medical condition they or someone else might have. (Pew 2013)
From the stats above it is clear that relevant information on health ( and related issues) is what drives user engagement. 
With your Drupal website, you can easily create different types of content such as blogs and newsletter.
Interactive features such as calculators, clickable maps, live chat, and pop-ups can easily be added to assist users in accessing help easily.
Language Friendly
Localizing user's web content in different languages, Drupal's built-in language handling abilities automate language translation which makes it easy for your healthcare website to deliver multilingual content that can be targeted to specific geographic locales or audiences. 
Navigation
Navigation is aimed to bring effective and efficient location of content and increased interactiveness. Providing access to more than one thousand themes and easy customization to create your own, Drupal gives your users a better navigation experience. 
Faster-Load Time
Customer expectations have changed significantly in the recent years. In fact, slow speed is one of the main reasons why visitors leave a website, and so you must make sure that your website loads within 2 to 4 seconds.
Although Drupal offers out-of-the-box solutions for speed, you can additionally gear up by configuring a few changes. Using built-in caching is the easiest way to improve the performance of your site. It ensures that after the first session, all components are stored in an easy to access location so when the visitor returns the page elements are loaded from the cache. The result is a significant increase in load speed of the website.
Other advanced solutions for improving site performance is Memcached, JS/CSS aggregation, compressing the images and using the GZIP compression. 
Mobile responsive
As more and more people use their mobile phones to access the internet, creating a mobile-optimized website has become a necessity. Native support for responsive design is simply a must these days.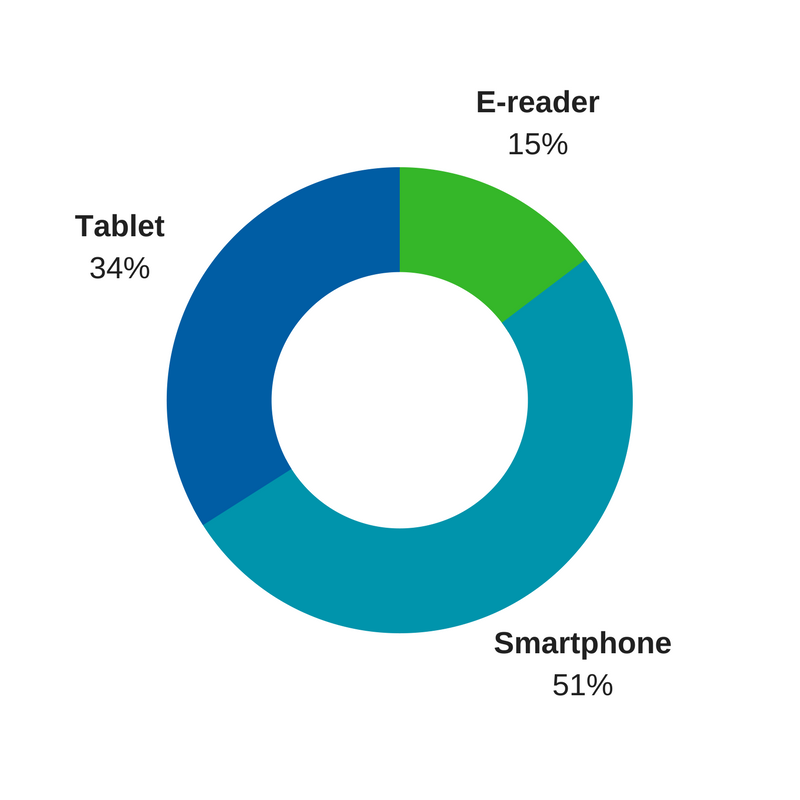 By optimizing your website, you ensure a seamless connection between the backend and frontend. While withstanding heavy data loads, your website will display content quickly and accurately.
A bad user experience as a result of poor website design can ultimately cripple a business. Fifty-seven percent of users say they will not recommend a business with a poorly designed mobile site. To make matters worse, it is very likely that those same users will head to a competitor's website to seek similar information and services.
With Drupal, as the manager, you can not only make the content mobile friendly but also review, edit and approve content from their mobile devices, regardless of where they are and what device they are using. 
The Drupal 8 CMS supports responsive design (out-of-the-box) best practices and ensures that end users get a seamless digital experience each session. Text and images are handled better on different screen sizes.
Editors can use admin features to edit content and run updates on their phones. 
From content prioritization on mobile to efficient load times, a more responsive site means a happier visitor, which can lead to conversions and customer satisfaction. 
To Sum Up
Being an open source CMS, Drupal is flexible, secure and covers the necessary attributes to that the healthcare business is in dire need of. Delving deeper into Drupal's exceptional features, we know it can become the much-needed antidote for the healthcare sector.
We, at OpenSense Labs, are aware of the challenges faced by the healthcare industry and have successfully partnered in the past with numerous organizations in alleviating their digital pains. If you are planning to build your healthcare website or migrate to Drupal, drop a mail at [email protected] and we will help you in building an efficient and cost-effective platform which serves all your stakeholders in the best possible way. 
Akshita is a Senior Content & Marketing Associate at OpenSense Labs. A Hubspot certified Content Marketer, she likes to devour content related to SEO, open source technologies, and politics besides Drupal, of course. As a hobby, she trains young girls with TaeKwondo.

She is also a big Game of Thrones fan and quotes Tyrion atleast 5 times a day.