Ultimate Guide to Hire the Best Drupal Partners
Looking for a Drupal partner to work on your business projects? Collaboration is the key that yields unprecedented output due to the conglomeration of great minds. Choosing the best Drupal partner for your web development needs should be meticulously planned. After all, it is the long-standing partnership that builds upon time and leads you to where you want to be.
One of the questions on Quora posed a significant business-related question. "Where can I find a good Drupal developer to partner up with to take on our Drupal projects?". Simply answering, you need to gauge the prerequisites of your project and better understand your to-be partner to choose wisely.
Ticking off a set of checklists can immensely help you in finding the best Drupal partner for your project
What is the scope of the project exactly?
A heavy downpour of questions would throng at your doorstep while thinking of the scope of the project and how will it pan out. You may ponder over:
Will they have any contingency plans if there are developmental deadlocks?
How are they going to collaborate with your own team to get the desired features incorporated?
Will they show you the project timeline graph consistently to gauge the progress of the work?
These ponderings lead us to important parameters. First and foremost things that you will encounter while trying to reach out to a Drupal agency are the constraints of timeline and budget. 
Timeline: Most arduous task is to efficaciously work on the project by judiciously utilizing the time estimates agreed before the project got kicked off. Moreover, Drupal agencies provide staff augmentation services that help them scale with your business needs. This constraint would not always be applicable, for instance, in an ongoing product support.
Budget: Without compromising on the quality of the work being done, they have to ensure that it is well within the bracket of the budget set beforehand. Estimating figures are doubly important for a project where a plethora of functionalities is proposed to be embedded. Deciding a soft figure would ensure that you do not wind up selecting out-of-range features.
Do you know the kind of talent required?
Different project-types demand different talent: It is of utmost importance that you understand the key processes involved in the project development. This would help in ascertaining the sort of talent that is required for your needs. Be it the chatbot integration, building podcasts, exploring amalgamation of blockchain and Drupal or making your site multilingual, each of these jobs demands different talent.
Bunch of talent pool vs individual professionals: This is really important considering the amount of money that is being spent on a digital partner. Digital partners come with a bunch of talent pool that avoids the need for outsourcing tasks to individual professionals. Statistical comparisons should be made to know how the individual Drupal contractors have fared against the dynamic all-purpose ability of digital agencies.
Discernible profits:  Money spent on individual Drupal professionals for projects are higher than that on the digital agency. Even if the individual Drupal professionals are cost-effective, it can't get close to the discernible profits seen in the hiring of Drupal partners and the range of jobs that they can get done affordably.                       
Does your potential partner have necessary skills?
A right mix of skills: Your digital partner should have the right skills for each of the tasks needed to be performed in a project. Be it the DevOps personnel, QA testers, front-end and back-end developers, or technical architects, the agency should have all the necessary skills required. Team augmentation is really important. Drupal partners with the dearth of staff may pose a risk to your development efforts.
Experienced team: Try and settle for the one who has a skillful and experienced team of Drupal developers who knows what goes in that particular work.
Proficiency in technologies other than Drupal: Large enterprises would need to incorporate a lot of other technologies as well other than Drupal for application development. For instance:
They should be well versed with technologies like Sharepoint, SAP, Salesforce etc. so that they can be integrated with Drupal platform.
They should be able to use data visualization and analytics tools that can be used together with Drupal to help businesses reach out to more customers.
They should be adept at building decoupling Drupal with the Javascript frameworks.
Do they have a healthy work culture?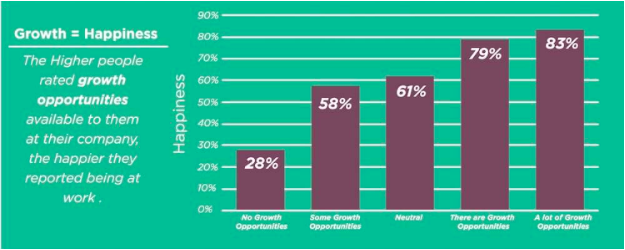 A long-standing partnership would be determined by how good is their work culture. Things like work productivity, employee retention, internal team communication and synergy amount to healthy work culture.
Mission statements and values
Every agency has mission statements and values described on their site. They can tell you about their vision and their goals.
You know that they are adhering to those statements through the praiseworthy comments from their employees.
If they do not stick to their claims of great vision, you know that they are not someone you should trust with.
Work culture assimilation
The digital agency should have an amazing work culture that should assimilate to yours.
You do not want them to be showing off about their culture but be themselves. Such natural bonding with friendly workspace eases off the project development efforts to a great extent.
If at all, you do not feel attached to the organization you are partnering with and their banal employees, it is suggested not to collaborate with them.
Work-life harmony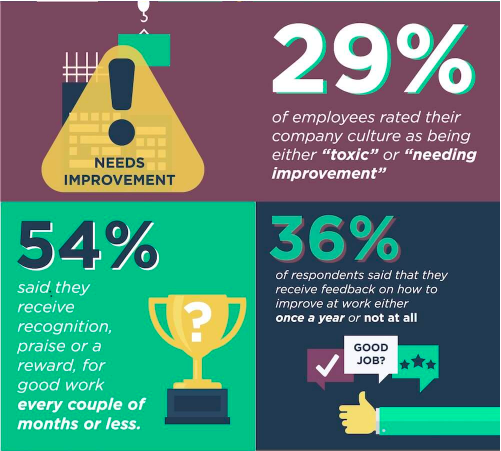 Jeff Bezos, the founder, chairman, and chief executive officer of Amazon, stated in an interview that he focuses on work-life harmony more than the work-life balance of employees. So, added to the work culture, the happiness of the people working in that particular organization also determines the kind of goals it strives to achieve.
They should be promoting the well being of employees and emphasize on keeping them happy both at the office and at home - work-life harmony.
You should be working with an agency which has its ultimate purpose of setting high standards for employee retention, their satisfaction, and merriment.
After all, it's the people with whom you are going to collaborate. If they have a high happiness index like yours, go for them.
Are their developers Acquia certified?
Another thing that you should look for is certified professional. Developers often go for certifications to upscale their proficiency in a field. This is one area where they can stand apart from a plenitude of professionals out there.
Acquia has a certification program which was started in 2014. Getting certified from Acquia can be hugely beneficial for Drupal developers to prove their mettle.
The agency you are working with should not necessarily have all of their team members Acquia certification. At least, the project managers and the team leaders should be certified.
What tools do they use to manage their projects?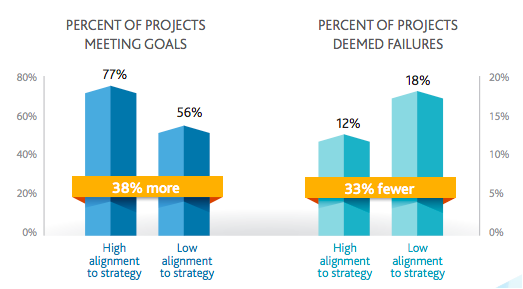 Improper governance of projects can lead to ineffective results. Your internal team should be efficaciously able to coordinate with the Drupal agency.
There are several questions that come to your mind that need to be taken care of like:
How often do they report about the proceedings vis-a-vis project development?
In order to manage projects, do they use best tools available like Scrum, Kanban etc. ?
Do they have someone specifically supervising the project workflow and the tools used for it?
Hence, it is important to understand the story of project management tools that your partner will be putting into use. This will help in knowing how well would they tackle critical priority issues and improve the workflow.
Agile development methodologies are considered the best practices to effectively manage projects. This ensures better and fast planning processes, swift feedbacks, and frequent and short release cycles.
How do they rank in delivering values?
It is of paramount importance that you know the discovery process of your partner before you bring them onboard.
Your agency should bind project scope with values, digital marketing campaigns, business logic, and product branding. Thus, this helps in building the foundation for an effective communication with the project owner.
How involved are they in Drupal Community?
Drupal Community is a pool of highly engaging and responsive developers, contributors and entrepreneurs from around the world.
It allows a plenty of opportunity for the Drupal fraternity:

Groups.drupal.org, Drupal Forum, and IRC promote collaboration among Drupal enthusiasts.
Events like DrupalCon, DrupalCamp etc. brings the Drupal fraternity closer to discuss projects.
Community Spotlight lets you know the Drupal Community members and Drupal Marketplace gives the list of companies providing Drupal services.
Drupal Community very much involved with blog posts in relation to Drupal through Planet Drupal.
They are very much accessible on social media like Facebook, Twitter and, Reddit. Be it Drupal Security, Drupal Association or DrupalCon, you can their social media profile and discuss Drupal-related topics.
 

So, being an open source platform, Drupal encourages its teams and members to actively contribute towards its improvement. Good agencies strive to contribute with Drupal code for its improvement.
 
Your Drupal partner and their developers should have a Drupal.org profile and have done a lot of contributions in the past. That shows that they are passionate and zealous for making Drupal better.
 
They should have been involved with Drupal events, presented on Drupal related subjects and have been attending DrupalCons and DrupalCamps regularly.
 
Such robust engagement shows that they are great for large enterprises and their intricate projects. The reason is that the big enterprises need a lot of custom and contributed modules to be implemented. An agency with an engaging presence in the Drupal Community would have gained a lot from their collaborations with other developers from across the globe.
Do they have a great work experience?
Relevant experience: Once you have a thorough understanding of the scope of your project, you can look for an agency with a relevant experience with the technologies involved. More the experienced their team is, more are they better equipped with the project management.
Similar work experience: You can consider agencies who have a similar work experience. For instance, if you are doing the content migration or pondering over a multisite platform, you can know that your agency will be able to do it better if they already have successfully done it before.
Remote work experience: Another parameter to gauge the best team augmentation is to know if they have their team globally distributed. This calls for remotely handling the projects. Agencies with a global presence have the efficacy to remotely work with an organization's project development with their robust and high functioning distributed teams.
Are they offering Support and Maintenance?
One of the most foremost questions that you need to ask your partner is whether they would be providing the support and maintenance once your project is implemented and deployed.
You do not want to be stranded without someone to cling on to when you experience anomalies in the already deployed projects.
Drupal offers constant updates for security improvements and critical vulnerabilities. It is important for you to be able to access your partner easily when you need them the most.
Having an in-house team of developers dedicated to Drupal-related projects would be wonderful. This would allow for testing and development of the Drupal implementations. For an issue outside of their expertise, they can coordinate with the Drupal agency to keep your project up and running.
Conclusion
Grow and let others leap forwards as well. That should be motive of every business enterprises. Collaboratively working with external partners not only eases off the project workflow and its management but brings out something great with the amalgamation of great minds.
Once you are done ticking off the checklists mentioned in this blog, you can assure yourself in finding the best Drupal partner for the most complex and significant Drupal implementations.
Opensense Labs is committed to provide belligerent support as a Drupal partner. Contact us at [email protected] for a long and fruitful partnership.
He is a colossal cinephile who loves to watch critically acclaimed movies and binge tv series. He likes to write reviews on the films that he has watched and the technology he likes. He relishes exploring music produced around the world with a special liking to The Pixies and Sigur Rós. He seldom likes to sketch as well. He heads to the park and the gym to attain the goal of supreme fitness.