Drupal Support & Maintenance
At OSL, we just do not take pride in developing and delivering products which meet your demands but also keeping you at a safe distance from technical hurdles.
Our robust Drupal Support and Maintenance models ensures to keep the web applications functioning with its full potential, helping you achieve your goals.
Image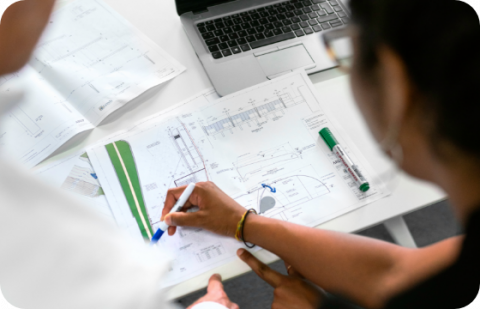 Every website requires quality maintenance and support in order for it to function at the same level of excellence throughout its life cycle. Getting your website ready and running it without appropriate periodical maintenance may land you in a sea of functionality and performance troubles, getting it resurrected is much of a costly affair than choosing the right hands and keeping it well maintained for robust functioning.


A support and maintenance agreement with us will help you keep your website technically sound throughout the year. Moreover, our program is designed to provide support in the day-to-day operations of your website and serve your visitors better with a flawless interaction. Our support hours run alongside business hours but are stretchable as per your needs.
Our Support and Maintenance Models
Bucket Model: Proactive Approach
This model of support and maintenance bound for a faster turnaround time of bug resolutions. Fixed number of hours is dedicated every quarter, which can be utilizable anytime  and are adjustable during the three-month period.
Guaranteed turnaround time is 24 hours and the issue resolve time is 24-72 hours after reporting.
Monitor server logs and load every 3 hours to check for any abnormal behaviour. 
Monitor Drupal logs to check for unreported errors in the application. 
The three months period is chargeable as per hourly requirements every month.
On-the-go Model: Reactive Approach
This model focuses on your needs. The number of hours consumed during the month is chargeable at the end of month. Guaranteed first response is 36 hours and usual time of bug resolution ranges from one to 5 days.
Tasks that are executable under this support models are:
Security upgrades, whenever required to keep the site free of loopholes.
Fixing minor bugs
Making essential improvements
Tweaking/amending Drupal views, blocks or rules
Amending user roles/permissions
Other site administration tasks as Drupal webmaster
We deliver across the industries.
Ready to get started and clear all your support & maintenance hurdles?