An in-depth Comparison: Drupal Commerce vs WooCommerce
With e-commerce on a tremendous rise, platforms are pouring like rain onto the market. You must be having second and thirty thoughts about which one to pick. You also might be consulting people. And that's a good thing. As it will ensure you get to know the in and outs of a lot of platforms in the ecommerce landscape. 
However, a lot also depends on your product's roadmap. Do you want it to remain in the mid-tier market forever or would you like to scale aggressively with time? 
Assuming your website is based on Drupal, you don't have a pool of options but the ones you have are stallions, each one more magnificent than the last.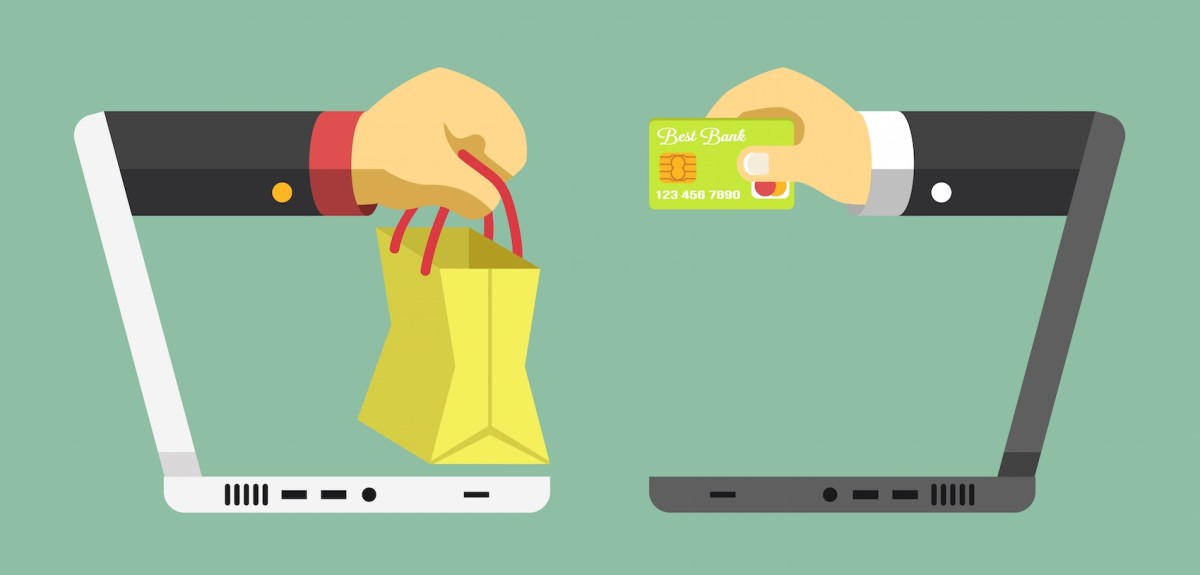 E-commerce is on a roll
This graph shows the retail e-commerce expected sales growth development worldwide from 2014 to 2021. Global e-retail sales grew 24.8 percent in 2017 compared to the previous year. That year, retail e-commerce sales accounted for 10.2 percent of global retail sales.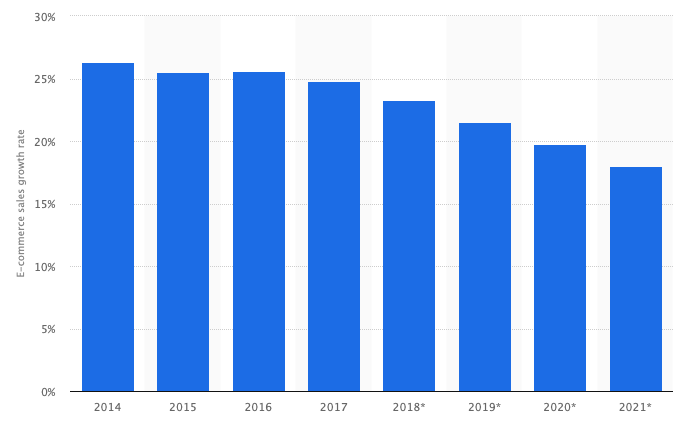 US e-commerce sales surpassed $300 billion in 2014, paving way for many radical changes in the ecommerce space in 2015. With this substantial rise, brick and mortar shops have experienced a tremendous decline in sales, pushing them to go online or suffer the burn for as long as they want. 
What to do before kickstarting your E-commerce services?
Move to Drupal. The reasons are in abundance.  
Drupal is a powerful and versatile content management system. An e-commerce site needs to do more than just take orders. Customers are growing accustomed to full community sites built around products or product markets. Blogs, forums, product reviews, and articles are becoming essential to attract and keeping customers in your online store. 
Scalability is marvellous. Unlike other platforms. Drupal is known to be one of the most scalable content management systems. From starting from the ground up or serving tons of audience, Drupal can keep up and ensure that your site's available - even when you're really popular. 
The core functionalities like mobile first compatibility, authoring experience, views, bigpipe and many more without any fee. Providing you a full suite of exceptionally capable features without any fee. 
Marketing is simplified with the help of SEO-oriented module integrations like Google Analytics, Metadata tools. 
Security is uncompromised and the best by far. With enterprise class websites, security is one big a concern and Drupal provides the right set of integrations to prevent vulnerability failures. 
In History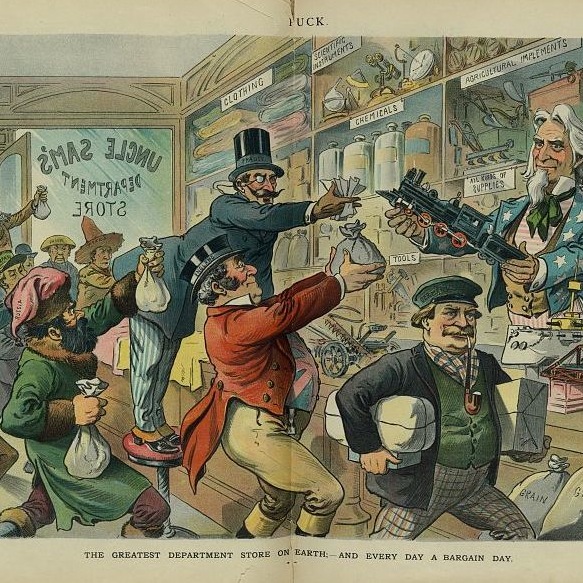 Woo Commerce started in 2011, and it gained substantial popularity among both end users and developers. By March 2016, WooCommerce hit its 1 millionth download. 
Drupal Commerce was launched by Commerce Guys in 2011. By March 2016, Drupal Commerce gained 67,018 installs. It was gaining quick momentum due to its simplicity and easy understandability. 
Both platforms serve the same industry but they hold certain feature differences which make all the decision making tougher in their common target markets. 
Drupal Commerce vs WooCommerce: A Quick Comparison
Easy Setup 
Drupal Commerce 
Drupal Commerce can be availed by installing the Drupal commerce module at first and then enabling commerce. Also, this can be done by installing an installation profile and then configuring commerce. Hosting can be availed in a click as well. 
WooCommerce 
WooCommerce also doesn't come already setup with Wordpress. Users do have to manually set it up or use a host instead. A WooCommerce setup can be completed under minutes.
Usability 
Drupal Commerce 
Drupal Commerce will be easy to use if you know Drupal well or are familiar with the dynamics. Otherwise, it holds a crazy learning curve. 
Woo Commerce
Same familiarity case goes along with WordPress as well. WooCommerce has some easy to understand and intuitive features, including coupon and discount functionality and geolocation support. 
Search Engine Optimisation 
Drupal Commerce 
Drupal Commerce enables utilisation of it's SEO capabilities through its core and contributed modules. Users can easily install Google Analytics, meta related modules, automatic URL generation modules, Sitemap generation modules  and a lot others. This makes developing your SEO a piece of cake without any further ado. 
Woo Commerce 
SEO extensions and plugins are available in the platform, offering robust control and customisation to users. URLS, Metas, etc can be easily changed using Yoast. Google Analytics and other SEO related integrations are also available. WooCommerce is also well equipped when it comes to search engine optimisation. 
Integration Capabilities 
Drupal Commerce 
Drupal works with all the web-based devices. It integrates with a variety of systems and applications including Twitter, Facebook, Pinterest, Xero, SagePay and many more. 
Woo Commerce 
WooCommerce works with all internet based devices and provides the facility of some important integrations using PayPal, Twitter, Facebook, Amazon Payments,and Pinterest. 
Maintenance costs 
Drupal Commerce 
Drupal Commerce is an open-source project that is free to use. The only initial cost will be the hosting fees. However, when it comes to support, the pricing may differ from vendor to vendor. At Opensense Labs, we provide Drupal support and maintenance depending on the scale of your commerce website. 
WooCommerce
Similarly, the WooCommerce plugin comes for free. Some commercial plugins come at an annual price and they do provide you the bundle of extra functionality for the paid price. Hosting comes for a fee for WooCommerce as well. 
Customisations
Drupal Commerce 
Drupal Commerce is highly customizable with modules. It integrates well with the CMS itself and allows you to tailor it as per your preferences. Integrations are good with Drupal as well. The tweaks may range from some more enhancements or features. With a little bit of design work, you can change the look and feel of your Drupal Commerce platform. The free and paid themes provide you with a ton of great options to choose from. 
Here are some great 2018 Drupal Themes worth a try. 

WooCommerce 
With plugins and extensions, WooCommerce is highly customizable both in appearance and in function. Whatever you want your site to do, WooCommerce can make it happen with a simple installation. This allows beginner users to get the most out of their site, while simultaneously allowing more advanced users – or businesses who pay for developers – to flex their customization muscles. 

Catalogue Management 
Drupal Commerce 
With Drupal Commerce, you can develop a traditional catalog-like experience and it adapts to the way you organise your products by using attributes associated with them. Format types may differ from tables to grids to lists or you can even dedicate a page a flagship product listing. 
WooCommerce 
On the other hand, WooCommerce also equips you with pretty cool customisations, attribute tagging and layout adjustments. It may not prove to be so helpful at scale as the content management system behind it is meant for small-medium sized businesses. 

Content  Management 
Drupal Commerce 
With Drupal being it's underlying foundation, Drupal Commerce permits you to endlessly create content types with custom fields and attributes, and cool media tools, thereby improving the editing experience. 
It's scaling approach for content relationships helps you in establishing a seamless relationship in product listings and blog posts.  Also, you can customise your landing page with optimised product lists. 
Woo Commerce 
While Woo commerce also provides you the flexibility of adding and establishing content relationships. It may not be able to serve those vast content types at scale. However, it may also prove to be extremely costly to maintain the existing content types seamlessly at scale. 
Target Market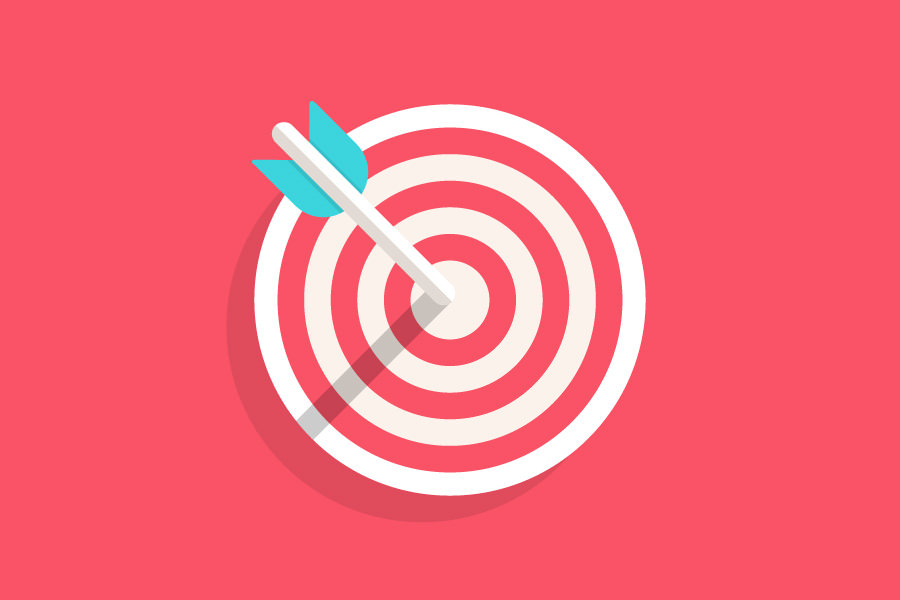 Drupal Commerce 
Drupal Commerce is ideal for both small to large businesses and individuals who need e-commerce, integrating well with various major social networks and allowing customers to share their purchases and reviews across their own networks.

Woo Commerce 
This ecommerce platform is ideal for small to medium sized businesses. Social integration comes easily with plugins and extensions. 
Security 
Drupal Commerce 
Drupal is usually considered to be more secure than WordPress. A report from Sucuri found that a vast majority of websites were hosted on Wordpress. Taking Drupal's enterprise-class build quality, it is usually trusted more than WordPress when it come to a scalable Ecommerce platform. 

WooCommerce  
Security is as good as third-party hosting and WordPress updates. The high dependability on plugins and integrations for features in WooCommerce adds many layers of vulnerabilities which has the potential to kill your website during rapid scaling. 
Out-of-the-box mobile responsiveness
Drupal Commerce 
Drupal was built with mobile-firstness in mind. And it is pretty popular due to it. Drupal commerce carrying the framework from Drupal itself is a highly mobile-adaptive interface. With responsive images, themes and layouts you can get the best possible user experience out of it Which actually matters a lot in the e-commerce space. 

Woo Commerce 
Responsiveness doesn't come right out of the box in Woo Commerce, you will have to install some first-party modules which could further help in accelerating mobile performance for your Woo Commerce platform. 
Cross-Sell & Upsell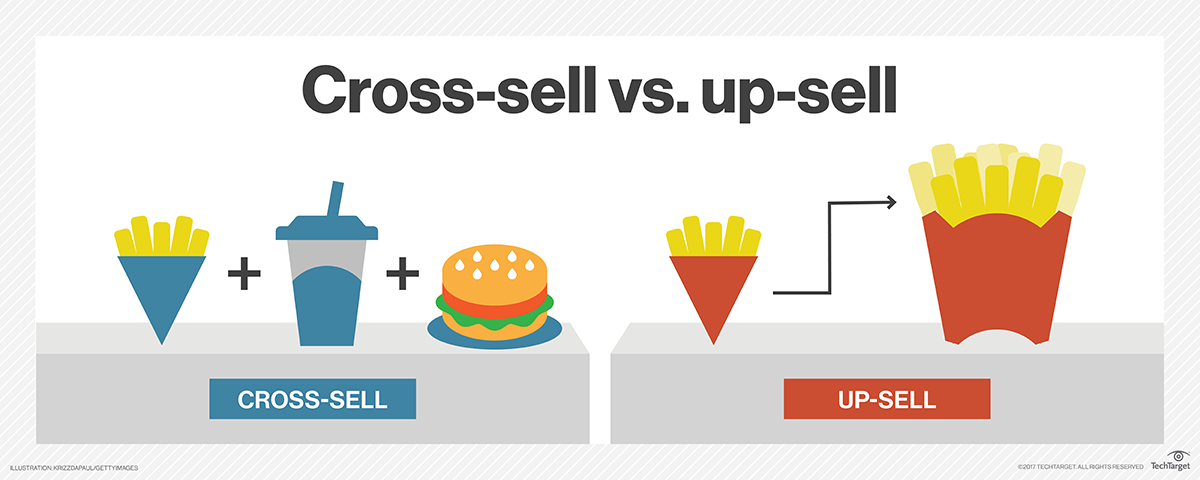 Drupal Commerce  
Drupal Commerce lets you list related products inside your display section. Product recommendations are sound enough, even after the product checkout you can suggest similar products. Drupal Commerce allows you to customize add-to-cart page on your wish and has discount bars by default for use. 
WooCommerce
With WooCommerce, your cross selling content options are limited. However, it does provide you discount bars right out of the box. 
A Quick Table 
Parameters

Drupal Commerce

Woo Commerce

Installation 

Easy Installation 

Easy Installation 

Usage

Sharp Learning curve

Easy learning curve

Content management

 

Can create complex content relationships with it's robust content management system.

Has a basic content management system with basic content relationships.

Catalogue management

Dynamic addition or removal of products possible.

Conventional way of displaying products.

Out-of-the-box Mobile responsiveness

Fully responsive    

Responsiveness doesn't come right out of the box.

Maintenance costs

Relatively Higher

Relatively lower due to less scalability.

Multilingual

Has in-built modules to create multilingual sites for your multi-national business

Has Plugins to enable multilinguality for your widespread business.

Administration interface

Easily customisable

Easily customisable

SEO tools

Plethora of modules available for enabling SEO.    

Built-in SEO-friendly plugins available.

Integration ecosystem

Third-party integrations possible

Third party integrations available

Security

More security focussed and secure

Relatively less secure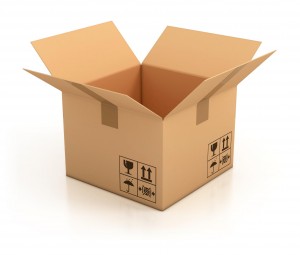 What would you get in WooCommerce out of the box ?
Unlimited inventory and variations right out of the box. You get to add multiple variations of a product and their is no limit to inventory. 
Inventory management comes coupled with WooCommerce as well. You can check on your stock levels, recent and past orders and arrived notifications.  
You get the ability to allow visitors to sign up and also shop in guest mode. 
Product sorting and filtering options help them filter from the plethora of categories.  
Ratings and review systems on products and sellers are available right off the hook as well.  
Payment processing from top providers.  
Search engine optimization, Google Analytics integration are some features to keep your marketing efforts in line.  

What would you get in Drupal Commerce out of the box ?
Comprehensive shopping basket, product listing, and inventory management features allow you to start business as soon as possible. 
Drupal Commerce support multiple languages and currencies. Letting you hit the international market in a flash. Now you just need to work on your supply chain and product offerings. In case you have them sorted out, you're good to go. 
Mobile-readiness is something you would take for granted and it is offered right out of the box in Drupal Commerce. 
Social media integrations on checkouts enable social sharing of purchases on some hot social mediums, fueling your social capabilities even further. 
Catalogue Management allows you to showcase your offerings the way you want to. Say, a flagship product deserves a landing page for itself and Drupal commerce helps you portray that with utter ease. 
Seamless Integration with third party gateways comes right out of the box so that you don't have t roam here and there. Drupal commerce powers some of the most secure payment gateways. 
The remainder
Drupal Commerce is a much more robust E commerce tool which allows you to scale and grow with time. Its ability to integrate and provide marketers with extensive analytics make sit a growth-friendly option. 
On the other hand, WooCommerce is great for launching a small store online. However, it's good until you plan to scale up. It is somehow understood to be less capable than Drupal Commerce. If this was helpful to you, you should check our piece on Drupal vs Magento here. 
Final word, please feel free to consult us regarding your ecommerce launch plans. We could help you find the right fit as per your growth plans, product and market horizons. Just drop a word at [email protected] and we'll get back to you as soon as possible. 


 
Harshit handles Content & Marketing at OpenSense Labs. A true bibliophile, his favorite books are Purple Cow, and Rich Dad Poor Dad. Filled with all the energy, Harshit hates to sit idle. Thanks to his caffeine intake, he keeps the energy flowing in the office as well as outside it.
You will see him plugged in listening to deep house and country music while kicking ass with marketing. His love for beer is well known throughout OpenSense Labs