A Comprehensive SEO Guide for Your Drupal 8 Website
I wouldn't be surprised if as a developer you believe SEO is not your job or why should you give a dime about SEO.
If your website isn't ranked on the first page, it wouldn't be wrong to say that you are missing on many opportunities. You might be aware of the basics to start with but what hinders your growth and progress is your knowledge of SEO, as it has been a notorious child all these years. 
Your knowledge and proficiency in SEO will only ensure you don't deteriorate the presence of your website. You are familiar with it but feasibility looks like a far cry.  
Already known as an SEO Friendly CMS, Drupal gives the added benefit of its robust architecture and security. With Drupal 8 you can optimize as well as make your website SEO friendly, way before you add content to it. It provides a hassle-free user experience when it comes to maintaining SEO norms.
Here is a step-by-step guide on how to pull-off your Drupal 8 website's SEO.
Optimization or Search Engine Optimization?
Often these words are used interchangeably used but they constitute things which have their respective impacts. While optimization deals with the speed and performance of your website, SEO deals with improving the flow and quality of traffic your website generates, organically. SEO can be done both by developers (optimizing, using modules, and utilizing features) and non-developers (analyzing trends, utilizing voluminous keywords, improving the content etc.).
Some Amazing Pros Of Drupal 8
Drupal 8 provides various services and modules which help you practice fair search engine optimization. Also, it is easy to make your website SEO friendly with Drupal.
Faster load time: Simply put - Drupal 8 is fast. Page speed has been a decisive factor in ranking the results. It has numerous modules which make your website light and easy to load post-implementation. 
Content-as-a-service: It allows content to be managed in a single place efficiently for several mediums without much fuss with its architecture. 
SEO friendly modules: Its various modules are devised to leave no stone unturned when it comes to search engines optimization.
How To Go About It With Your Drupal 8 Website?
Merely deploying the modules isn't enough, it is important to configure them as well. And excellent if you know which module to introduce when, and how to implement them.
Below there is a list of some important SEO practices for your Drupal 8 website.
Using MetaData
Page title, tags, and description are one of the most important on-page ranking factors and should be highly prioritized.. Search engines use these tags and descriptions to access the relevancy of the results on search. Your meta title helps establish the relevancy of your content from its title. Similarly, Meta tags help search engines read important keywords and correlate whether the keywords are being requested for?

Also, providing meta descriptions allows users to have a sneak peek at what's inside. It helps them decide whether it will be fruitful for them to visit the page or not. 
The way to do it
By Installing the Metatag module all the MetaData can be defined for all page types.
Utilizing H1, H2 & H3 headings
These hierarchical headings help indicate the importance of the various topics on your page to the search engines. While it is equally important as a good meta-title and description, H1/H2 headings help define/index the topics of your page to search engines.
How to do it
Twig files can be used to alter the HTML of your website and insert heading tags. Accordingly, there are also modules such as views, panels, and paragraphs which can be used to wrap important text in HTML headings. Any person who adds content using the Content Creation Kit can use the full HTML mode to do the same.
Using Robots.txt
Robots.txt deals with page indexing. It is a standard used by websites to communicate with web crawlers and web robots. It informs the search engine/web bot about areas/pages to be indexed and the ones which shouldn't be.
How to do it
Drupal provides Robots.txt (file) as one it's out-of-the-box solutions and it rarely needs to be manually altered.
Using SEO Friendly URL Structures
Utilizing an easy-to-decipher URL structure is one of the top guidelines listed in Google's Search Engine Optimization Starter Guide. A clean and readable structure is not only search engine friendly but user-friendly too. Well-constructed URL also gives people a prior idea of what she is going to see before clicking the link. Poor URL structure, on the other hand, does not tell users or search engines anything about the content on that page.
How to do it
Drupal provides the option of defining URL alias for all the content added through its UI. In case there are a lot of URLs, Pathauto module can be used to define patterns for all kind of pages on the website.
Optimize Your Speed
Google, and now Facebook too, has a list of particulars that define the hierarchy of the search results. Speed is, of course, one of them. To keep up with the competition, it is important that your website is optimized and gets a score of at least 80.
How to do it
Advanced CSS and JS aggregation module can be used to generate GZIP for all kinds of CSS and JS files. By enabling this module, your user is served with a compressed version which prevents load lags and provides a smooth experience throughout.
Using Tools And Analytics
"Tactics flow from a superior position", these lines stay true for the most part of the business (and life as well). One needs to stay ahead by analyzing and strategizing beforehand using the available tools. Using Analytics tools is one of the best possible options which can help you understand your vulnerable factors (factors in improvement).  
How to do it
With its third-party integration feature, Drupal makes it easy for you to integrate Google Analytics using its 'Google Analytics module'. One only needs to set up an account and configure the module. This module can be used in the most admin-friendly and easiest way. 
Other Easy To Use Drupal SEO Modules
Below are some of the modules which can also be used for your Drupal 8 website.
PathAuto- It saves your time by automatically generating SEO friendly URL for your new content.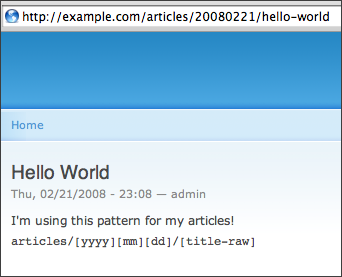 While search engines still seek unique and helpful content to push in the SERPs, your CMS can make a huge difference. Seek only expert advice when working on the SEO. 

Still insecure? We are here to get you through it, drop a word at [email protected] to know how you can improve the SEO of your website.  
Akshita is a Senior Content & Marketing Associate at OpenSense Labs. A Hubspot certified Content Marketer, she likes to devour content related to SEO, open source technologies, and politics besides Drupal, of course. As a hobby, she trains young girls with TaeKwondo.

She is also a big Game of Thrones fan and quotes Tyrion atleast 5 times a day.