Booking And Management Tools For Your Business
Drupal.org explains BAT as "... a developer's tool, not a site building tool."
A comprehensive module, BAT is a multimedia-rich framework you can use to build your hospitality website on.
What is BAT?
BAT is the framework you need for building your content and multimedia-rich booking website. It builds an exclusively customized website for your business. You can manage your bookings and resources with utmost ease with this open sharing economic platform.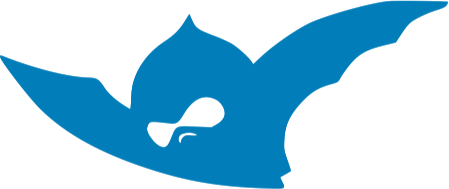 It is the complete solution for your vacation rentals, B&Bs, and hotels with multi-property or multi-owner support business. It aims to build your business-specific solutions with its core components. It is a framework for building domain-specific tools that handle booking as well as manage the availability'.
It allows you to manage different booking items without any limitations on the kind of your business, resources you are employing or the tools your managing. Coupled with the scalability of Drupal, BAT is quick and doesn't bend or break.
On a technical note, BAT API assists you in managing the bookings by providing you access to the event data and it is compatible with Drupal 7 with an easy upgrade to Drupal 8.
What can you do with BAT Module?
Create Bookings: 
With BAT you can easily build any bookable 'entity' with necessary information associated with them (such as 'status', 'price', 'duration'). Doesn't matter if your business deals in hotel rooms, vacation rentals, tour-and-travels, or entertainment booking. You can also create custom booking units such as vacation rentals, hotels, cars, meeting rooms, flights, music classes, appointments, everything you need. 
Availability and Pricing Management: 
Bookable entities need to be assigned a status (available, unavailable, booked) to ease the process of booking for your customer. BAT allows you to define the particular state of the entity. It provides you with an interactive calendar where the customer can check availability and API- based tools to change the status of the entity. 
Easy Calculations:
Out of the box, BAT offers duration valuator which uses selected events to determine the price over a predefined period.
Because the cost will fluctuate due to market price and availability, its pricing calendar lets you change the price of the entity. Not only this, the calendar also calculates the estimated cost during the stay at the time of booking. 
Your perfect solution for managing the status accurately. Execute and manage your resources efficiently by assigning the right status to them.
Search
Manage your events and bookings based on your user's demand. Match the right requirement with its smart algorithm. You can search and add multiple events to the same location and tag different units along without adding more confusion. 
Channel Manager
Because your product might be listed on various sites and to manage them you need one person to handle external changes. With Channel Manager you don't need to worry about updating all the sites. You can synchronize the status of each entity across all sites every time there is a change. Next time you have a booking, just sit back and sip hot tea.
Easy payment methods
BAT currently supports payment gateways with the likes of   Paypal and stripe along with custom offline payments. It is easy to configure the payment method. Just click on Payment Methods in the Manage Configuration tab of your dashboard and change the settings. Easy and quick payments are not very far. 
Blogs and stories
What better than inviting your customers to your website by telling them how much people enjoy your services? Build blogs and stories section to let successful past experiences define your facility and services.
Beautiful listing of properties/units
It lets you create beautiful pages for your property or entity in just a few minutes. With BAT, you can seamlessly add images to your bookable entity to make the best impression.
 
OpenSense Labs has always been keen towards finding the appropriate solution for its clients and prospects in general. Feel free to reach out to [email protected] for help.
Akshita is a Senior Content & Marketing Associate at OpenSense Labs. A Hubspot certified Content Marketer, she likes to devour content related to SEO, open source technologies, and politics besides Drupal, of course. As a hobby, she trains young girls with TaeKwondo.

She is also a big Game of Thrones fan and quotes Tyrion atleast 5 times a day.