Project Management for Complex Drupal Based Projects
 "A goal without a plan is just a wish" ~ Larry Elder 
 For the longest time, since I started exploring this unwinding and intricate field of Drupal Project Management, a balanced and smooth approach towards complex and dynamic Drupal projects has eluded me. Like the 21st Century itself, projects these days are dynamic as their boundaries gradually change to reflect the ever-changing needs and requirements of the stakeholders. 
It is almost rare to come across clients who are absolutely certain about their needs. However, with more common and challenging half-baked projects which, change contours as per the immediate business needs, it is easy to derail from the timeline if one is not prudent.
Having successfully implemented plenty of Drupal-based projects, there is a certain bit of clarity over the principles and values which, if practiced will impart most value to the clients while enriching your Drupal team with experience and honing their skills further. 
 
Nonetheless, as confessed earlier, this article won't provide a roadmap towards an easy and smooth approach but will certainly define some absolute principles which will result in a win-win situation for everyone.   
Expect the best and always plan for the worst 
A Drupal Project Manager needs to dive the deepest to eventually steer the ship through the inevitable storms. This statement implies, that before undertaking and initiating any project, always do your homework.
Before diving in know the scope of the document versus the exact expectations of your clients. 
The entire project's scope, details, and dependencies mapped on a timescale should be etched in the back of any project manager's head. To suffice, be at least 10 steps ahead by arming yourself with complete knowledge of the project so, during inadvertent crisis scenarios, the project is well supported and guided. This further includes building a relationship with the client in order to service them better. This can be achieved by being part of the regular discovery sessions and understanding the vision of the client for the project.    
 
This is something, we at OpenSense Labs ensure before embarking on any project & trust me, time spent at this stage always results in disproportionately positive results in the future.      
Let the advance worrying become advance planning
This is one of the most crucial aspects while moving forward which requires absolute coordination between all the stakeholders, from the client to the development team and till the QA department. 


 
 The holistic success of this stage, without fail, always translates into satisfied clients. While documenting the project, keeping the entire team in loop results in better understanding of interdependencies & better time schedules. Moreover, it ensures everyone understands their role in the larger scheme of things. Furthermore, all the stakeholders' opinion is a must before mapping a timeline for the project. 
 
Prudence always works well by factoring in any future employee absence and upcoming holidays in advance to present a more realistic timeframe.     
Brevity is the soul of wit & fuel for efficiency  
After the conclusion of the initial documentation stage, its time to select the weapons to visualize and regulate the flow of the project. For complex projects, with multiple stages, Atlassian tools such as JIRA & Confluence work wonders. However, Trello and GANTT charts also work for small-scale engagements. 
 
Furthermore, Drupal offers plenty of distributions as well which can be developed and tweaked by the development teams to build their personal project management tools. A clear advantage is that with some initial investment, the learning curve can be reduced as the developed project management tool will reflect the already followed internal processes.   
 
An important intercommunication chat tool for the team is a must.  An important caveat, however, is not to get involved in too much documentation as then it contradicts the physical intervention aspect and limits flexibility.        
Change is the only constant 
As professed earlier, it's difficult to envisage the entire product from a client's perspective at the very beginning of the project. There can be wide-ranging reasons for such dynamism such as the change in external requirements, cost constraints, limited timeframe or simply too much complexity.
In such scenarios, it's the Drupal project manager's job to ensure an optimum solution is provided balancing the client's needs and the project's scope. However, if needs are not accommodative and manageable within the defined scope of effort and timeline then a revision of the scope is warranted & subsequently communicated. 
Build trust with the most important ingredient - Transparency
It's important to create transparency with the client which is the foundation of trust. This value provides the client with an in-depth experience of their digital product which most certainly leads to their better understanding as well.  
There should never arise a situation, where the stakeholder needs to search for the project manager for project status. Regular standups and implementation discussions are a difficult path to tread which requires substantial time management skills.
 
We at OpenSense Labs, ensure that maximum transparency is maintained with the clients by leveraging a select set of inclusive tools which can be accessed by the client at any time to gauge the progress of the project.  
No matter what all else you might do wrong, right people will save you. 
This is relatively an abstract quality but nonetheless a crucial aspect for the longer run. The entire project should be communicated in such a way that the entire team understands their critical and important role.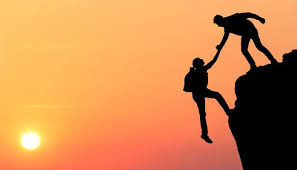 The long-term vision is to semi-automate this aspect with the team collaborating and planning almost without your intervention with you to oversee any pain points and their proactive alleviation. Every project should be taken as a cohesive team building exercise as most teams with smooth inner functionings imparts timely and best quality digital experiences.              
Lead with an example & always aim to inspire 
Apart from overseeing timely delivery, uncompromised quality, client servicing and consistent value, Drupal project managers are also tasked with maintaining a conducive & productive environment for their team. The entire project lifecycle should be planned and structured in an unstressful & balanced manner to avoid mid-project mental exhaustion. 
 
This necessitates them to lead by an example and ensure everyone in the team is heard. At OpenSense Labs, we ensure that retrospective sprints can be leveraged to gather team input to make future projects much more team oriented.     
 
If combined in equal proportions, these ethe will provide long-term & holistic personal as well as organizational success. At OpenSense Labs, we ensure our Drupal project management approach is all inclusive and is aimed at imparting knowledge and value to our clients which empowers their business.Connect with us, drop a message at [email protected]
Yash Marwaha is a Project Manager at OpenSense Labs. He loves literature & repeals disorderedness at the workplace. Apart from charting his life plans on Trello, he likes the occasional gym sessions.