How to strategize web personalization with Drupal
You might have listened to the new album of your favourite band on a music application. Or, you would have streamed a critically acclaimed movie on a video streaming platform. In both cases, you will notice suggestions curated especially for you based on your choice of music and movies. Personalized content is the way to go for providing the better user experience. Drupal has provisions for building personalization features into your site to tailor the content as per the interests of the user thereby enhancing user engagement.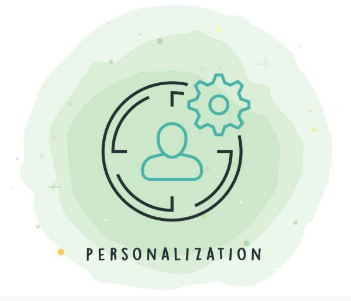 Proper analysis of web personalization criteria and strategies should prove vital for the digital firms. According to a research from Econsultancy, 94 percent of the in-house marketers agree that web personalization is really significant for the current as well as the future growth of their business.
What is web personalization anyway?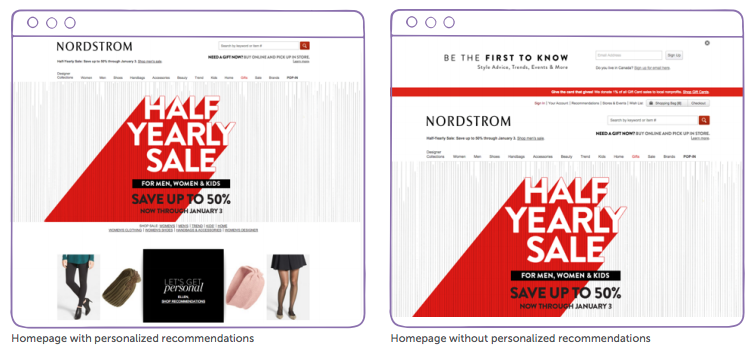 Web personalization implies that on the basis of attributes like profile, behaviour and the location of the internet users, you should create dynamic and personalized content to provide them with the relevant website experience.
It refers to understanding the interests of the users, tailoring the website to accommodate their profile and, offer them the best content that is relevant to them.
Due to intricacies and traffic volume of some websites, digital marketers may find web personalisation as convoluted and may think that it will occupy a lot of their time. And they may also think that it is for large enterprises who have enormous presence globally, have a huge team, and can sustain increasing budget. But, with right tools and strategies, it can be incorporated into every website no matter what sort of business they do thereby making the website efficacious and skyrocketing the return on investment.
How is web personalization meritorious?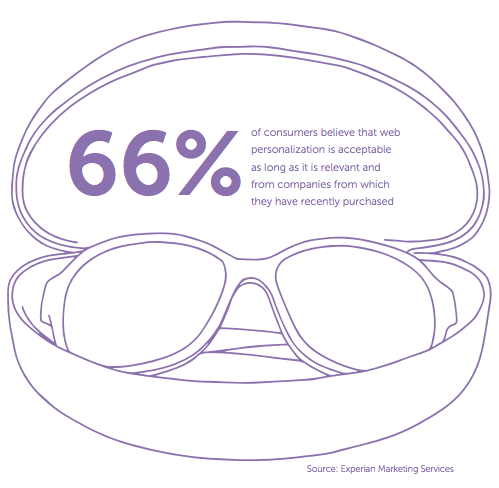 Digital marketers constantly work on personalizing the way they interact with the customers and attain their objectives through customer satisfaction and retention. There are various ways you can reap the merits of web personalization.
Strengthens customer's loyalty to your brand: You can use it to firm the grip on how the customer thinks about you and your brand. A research from Invespcro stated that 45 percent of the online users are more likely to shop on a website that shows personalized suggestions. You can compile the data collected from a user's interaction with your website and curate messages for your cross-channel marketing. Hence, it helps in developing a brand value and customer loyalty.
Enhances lead generation: A Hubspot research found that personalized calls-to-actions (CTA) can assist in generating leads. CTAs that were targeted for specific users had 42 percent higher view-to-submission rate than the ones that were same for every user.
Offers insight into online visitor's preferences: You can get a deep insight into who your online users are, what they prefer and, lead to higher conversion rate. You can then channelise your messages based on what certain user might want to know.
Shores up sales and revenue: Through loyalty programs, it can help in accentuating your sales. It is not just restricted to offering discounts and merchandises to the customers but promotes more user engagement. For instance, you can send alert to the customers when a product is back in stock or encourage them for future purchases by sending them notifications when a brand new product is launched. A report by Mckinsey and Company states that acquisition costs get reduced by almost 50 percent and business revenue increases by 5-15 percent.
Increases conversion rate: Web personalization can help track demographics and the behavioural patterns and convert an anonymous user into a potential customer.
Improves user engagement: Engagement and acquisition are two of the important terms that digital marketers adhere to. Personalizing the website lets you cultivate user engagement through steps like cross-sell, upsell and, customer loyalty. The E-Tailing Group says that increasing the personalisation to multiple channels can increase the customer spending by 500 percent.
Disseminates targeted ads: It helps in broadcasting targeted cross-channel promotional campaigns. Through the compilation of user preferences and the advertisements which they click on, your website can spread targeted messages to enhance user engagement. Constellation Research says that lack of content relevancy would lead to 83 percent lower response rates than the average promotional campaigns.
Web personalization with Drupal
Drupal 8 provides the perfect foundation for incorporation of technologies to enable personalization from marketing automation to web analytics. Drupal 8's web services initiative has streamlined the process of sharing meaningful information with external systems. There is no circumscription on which marketing tools you apply as the Drupal managed content can be turned into standardized data sharing formats.
DrupalCon New Orleans 2016 threw light on how Drupal can be effectively implemented in your Drupal site to increase the user engagement.
This DrupalCon session talked about how Drupal module Acquia Lift can delineate unprecedented insight into what customers want and don't want to serve them personalized content. With such a system incorporated into the site, digital marketers get more control over automation, testing and measurement of marketing activities.
Acquia Lift module helps in the unification of content and the insight collected from several sources about the customers for delivering in-context and personalized experiences across multiple platforms. It has functionalities like drag-and-drop user interface for targeting messages, syndicating content, behavioural targeting, A/B testing, unifying customer profile, and combining anonymous and known online visitor profiles.
Let's see how can we strategize the integration of web personalization into the Drupal site.
How to implement web personalization?
1. Understand the classifications of web personalization
Feedbacks: Implicit and explicit feedback can be used to send personalized messages to the target segments. A data is said to be implicit when an inference is taken from user interactions with the website. Assessment of their page visits, response to CTAs, behavioural patterns with menu navigation etc. gives you an implicit data about user behaviour. When you use Google analytics data to know the geolocation, browser or the device of the user. Or, when you ask a user to fill out a form, it comes under explicit data.
Data sources: You can gain an insight into user behaviour from first-party data sources like user interactions with the website, email marketing, and marketing automation. Second-party data sources include the first party information that is known to a different entity. You can get this information out from trusted partners who are ready to enclose the data with some kind of agreement. Third-party data sources are the external data providers who can come handy in extracting user profiles.
Identity: Attributes like IP address, location, device, and browser of a user are automatically detected non-personal identification traits. A user's age, gender, interests belong to personal identification traits.
Online visitor profile: User's interaction with the website like the onsite searches, date and time of site visits, response to online forms etc. helps in building their user profile.
2. Creation of a content plan
Segmentation of audience: It is very much evident that personalizing your website lets you target your messages accordingly. Having content that requires being sent to different sort of audience calls for segmenting the audience type. You might be having a lot of whitepapers, case studies, ebooks, etc. on your website that can be useful for B2B marketing. Or, you might be having a lot of advertisements promoting slashed rates of popular products that are helpful for consumer marketing. So, sending the right content to the right audience is of paramount importance.
Efficacy in mapping out content: Once you have decided the segment of the audience that you are targeting, it is important to figure how to effectively map out content. For instance, in B2B marketing, you can consider building on metrics like awareness, interest, evaluation and commitment through infographics, case studies, live demos, and advanced solutions respectively. And in consumer marketing, you can build on metrics like awareness, interest, and decision through product highlights, videos, and special offers respectively.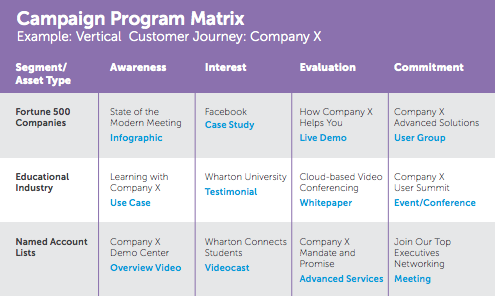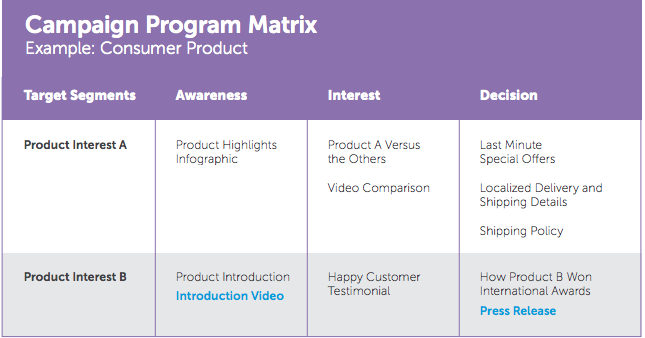 Betterments with the existing content: Smart calculation of dissemination of the content is very essential. Creation of cornucopia of content won't solve your trials and tribulations. Personalized advertorial campaigns may require you to develop new content but it is also imperative to improvise the content that is already existing on the site. Repurpose the content according to the segmentation of audiences. Revisit the titles and the CTAs to make it appropriate as per the segments. Add the industry-specific research studies that resonate with your content. Convert your large reports into short ebooks, infographics etc.
Choosing the right place on your website: You can customize your homepage based on the region from where the user is accessing your website. Sometimes, an internal page with product details might be having higher SEO rankings than the homepage. So, it is fruitful to personalize that page with some live demos that is relevant to them.
3. Testing the web personalization efforts
A/B testing: In other words, it is also known as split testing. This process refers to the comparison of more than two versions of promotional campaigns or advertorial messages through cross-channel marketing to understand which method is working and which isn't.
Importance of A/B testing: Not only it helps in enhancing the engagement of online users and efficacy of promotional campaigns but also improves digital marketers' awareness and expertise when it comes to understanding user preferences.
4. Measuring the success rate

You would notice the early signs of success through the increase in time on site, amount of content consumed and the return visitors. Thereafter, contact quality gets better. Finally, you see improvement in return on investment.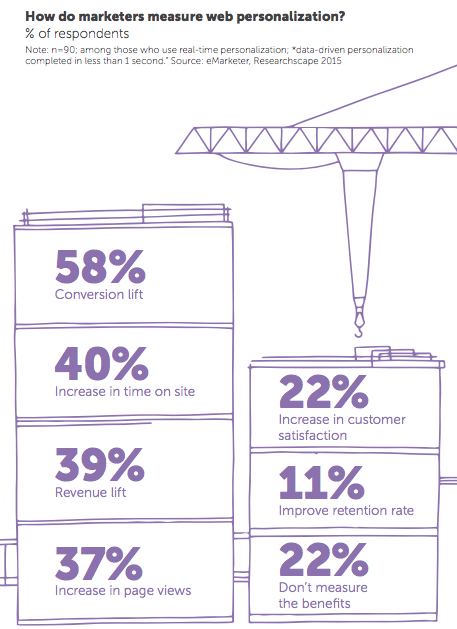 Case study
Drupal has a proven track record in the healthcare industries. "What does it mean for content to be "personalized"?". Humana, which finds a place in the list of Fortune 500 healthcare company, personalized their Drupal microsite for one of their customers with the help a digital agency to deliver relevant content.
The objective was to send out targeted content to the users and find their interests. Humana wanted to personalize their website based on the data including demographics and click path of the users. They pushed their existing online users to a personal wellness analysis that provided them with the insight into their behavioural patterns and their interests.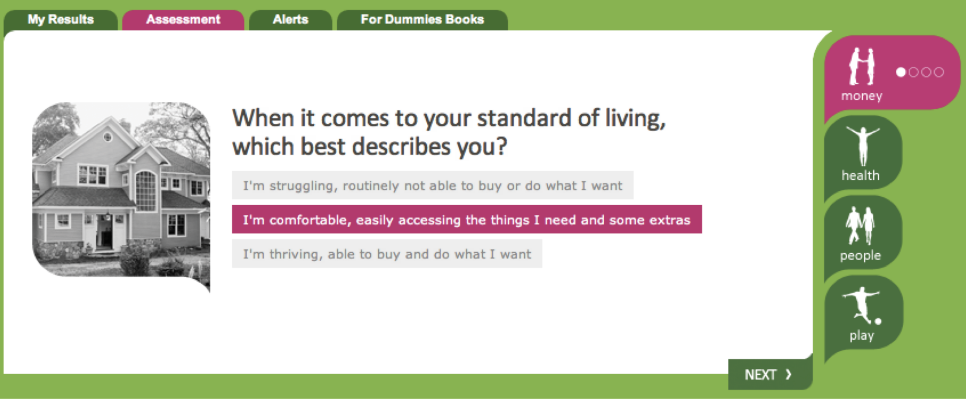 When the users clicked on this personal wellness registration forms, Humana got their demographic details. Users could also manually edit the settings through some sliders. This enabled them to see the type of content that they wanted to see on the website. Thus, it paved the way for mapping users with similar demographics and preferences.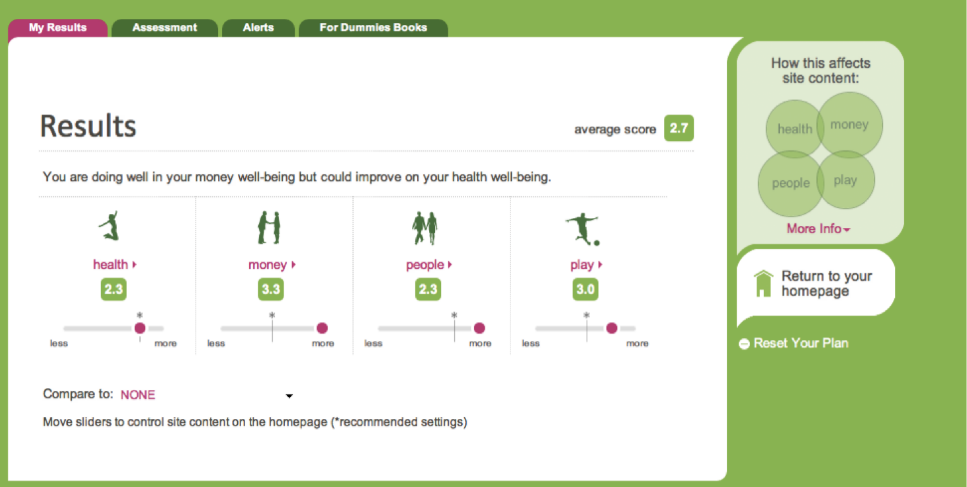 They could disseminate the content by constructing different segments like health, finance, etc. For instance, in the health segment, they could categorise on the basis of attributes like demographics (gender and age) and site activity (users who mostly clicked on the content related to health factors).
Conclusion
Content strategies that prophesize the one-size-fits-for-everyone would make your site banal, trite and shorn of any fanfare. Digital strategies have come a full circle and have clung on to web personalization tactics to provide relevant and meaningful content to the users. Drupal 8 provides a magnificent platform for personalizing the website. With right strategies and plans in place, you can build a bonhomie between the online users and your website.
Ping us at [email protected] to personalize your site and build a colossal online presence.
He is a colossal cinephile who loves to watch critically acclaimed movies and binge tv series. He likes to write reviews on the films that he has watched and the technology he likes. He relishes exploring music produced around the world with a special liking to The Pixies and Sigur Rós. He seldom likes to sketch as well. He heads to the park and the gym to attain the goal of supreme fitness.