Top 2018 Drupal Modules using Artificial Intelligence
Considering the spectacular potential AI has, no wonder it one of the most-sought-after trends in the businesses today. You might be employing it in your online business already in the form of chatbots offering smarter features to the users.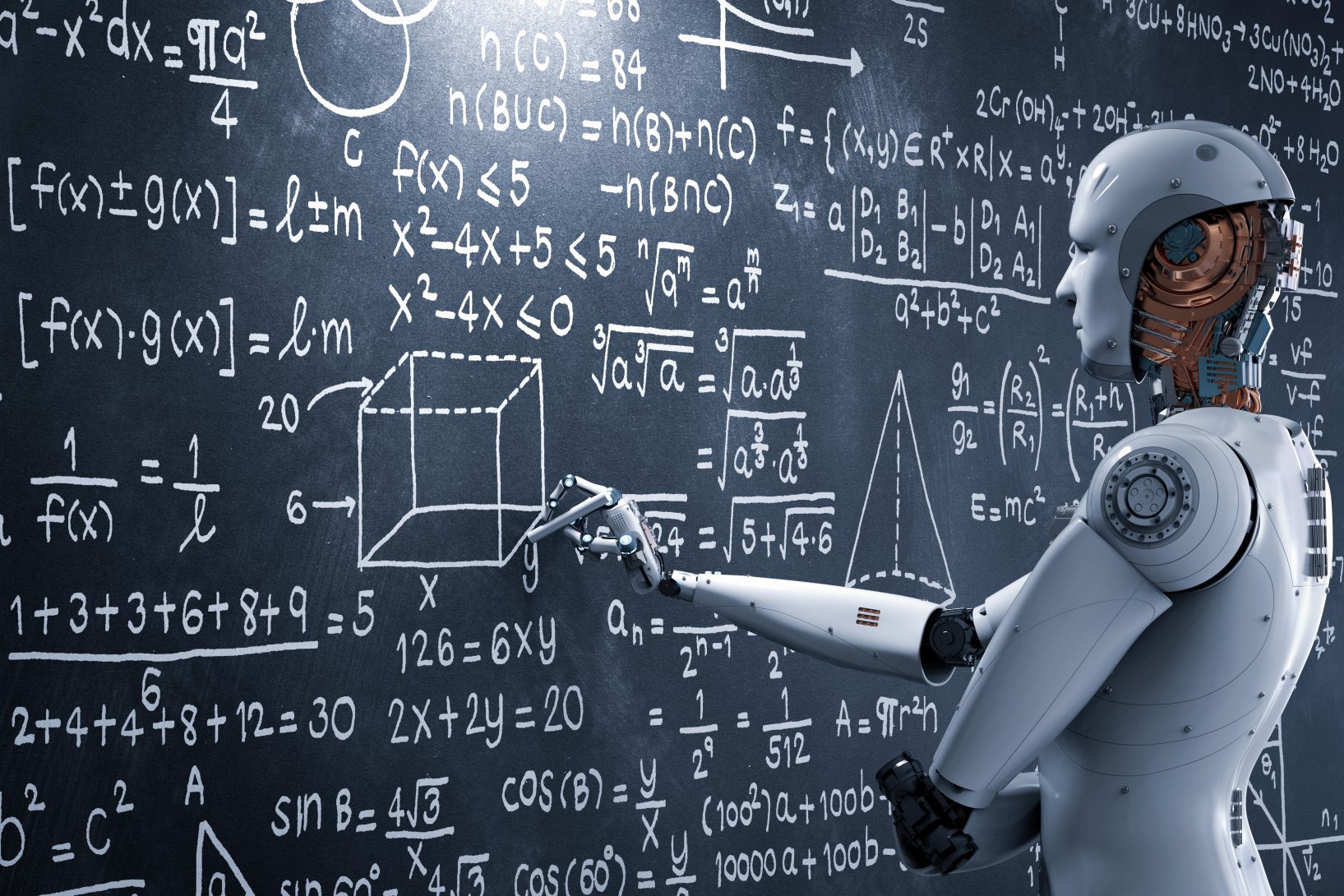 Want to employ artificial intelligence on your Drupal website but don't know where to start from? In this blog, we will share some cool Drupal modules for you to innovate and be part of the current trends.
Top Drupal Modules Using Artificial Intelligence
Intelligent Content Tools

The Intelligent content tools module is developed by OpenSense Labs with the popular scope to merge Natural Learning Processing with Drupal 8 to help with:
 

Auto-tagging: The Auto-Tag Module assists with tags. It analyzes the content on the website with the field specified and then it tags the content by extracting text from that field. The module will automatically tag the articles with tags generated from the content and so it'll be a lot easier for the users to look for contents with the same tags. 
 
Text Summarization: It summarizes the text in the field. For a media website, it is important that the teaser shows just the right information. The text summarizer helps in writing the summary doesn't matter how big the number is.
Duplicacy in content: And while the number of plagiarism checkers available in the market is high, Duplicity Rate Module tells you if there is any duplicate content available on the website. It is an intelligent agent module based on Natural Language Processing. It's a helpful tool for a website designer and content editor. 

Available for - Drupal 8 | Not covered by Security Advisory

Read more about How NLP & Drupal Can Provide The Best User Experience
 

Cloudwords for Multilingual Drupal

No matter how popular your enterprise is, nothing can beat the essence of familiarity that native tongue/language brings. Built for marketers, by marketers, Cloudwords for Multilingual Drupal gives you the power to deliver global campaigns and localized assets with speed and scale. This is the marketing opportunity that no e-commerce business should miss out on.

Cloudwords can onboard any language provider in a manner of minutes and help you deliver globally consistent, high quality and timely content to multiple countries in many languages. Its smart AI allows the workflow automation and powerful project management capabilities to select the content you want to localize and Cloudwords does the rest. 

Its CAT tool has a smart internal translator which leverages artificial intelligence and machine learning to significantly increase the productivity.

It can automatically extract all the content and create project request in Cloudwords. All content is automatically represented in the translation industry's XLIFF format making it simple to process and interoperable with a wide variety of tools.

Available for - Drupal 8 | Stable Release

Azure Cognitive Services API

Azure Cognitive Services API module can seamlessly integrate with intelligent features and with the use of Machine Learning, Artificial Learning, and Natural Learning Process can detect speech, facial and vision recognition other than identifying the sentiments. 

It offers four different modules for each feature:

Face API Module: It integrates with Microsoft Face API, a cloud-based service that and helps identify face detection with attributes and face recognition. It can: 

1. Detect human faces and compare similar ones
2. Organize images into groups based on similarity
3. Identify previously tagged people in images
Emotion Recognition API Module: Although in beta, it takes an image as an input, and returns the confidence across a set of emotions for each face in the image, as well as bounding box for the face, from the Face API. 
 
Computer Vision API Module: It extracts information from images to categorize and process visual data – and machine-assisted moderation of images to help curate your services.
 
Azure Text Analytics API Module: Text Analytics API is a cloud-based service that provides advanced natural language processing over raw text, and includes three main functions: sentiment analysis, key phrase extraction, and language detection.

Available for - Drupal 8 | Stable Release

Acquia Lift Connector

Looking for a module that can help you merge content and customer data into one tool? Acquia Lift helps you deliver the most cohesive and personalized experiences across multiple channels and devices.

With the ability to target audiences in real-time, marketers are able to scale their web personalization efforts in order to drive conversions and bottom-line results. This module provides integration with the Acquia Lift Service and an enhanced User Experience for Personalization, Testing and Targeting directly on the front-end of your website.

Features

Drag-and-drop UI for content targeting

Unified customer profile

Merging anonymous and known visitor profile

Content distribution

Real-time, adaptive segmentation

Behavioral targeting and A/B testing

Available for - Drupal 8 | Stable Release

Quora - Related Questions / Posts

One of the old school marketing techniques involves promoting content through various open/public channels. The Quora Module helps provides related questions/posts from Quora in your Drupal website in a Block.

The smart intelligence uses tags (provided by the fields of one of the content type) to fetch the relevant Quora questions. The field acting as the interconnection between your Drupal website and Quora is easily configurable.

This module uses:

Google's Custom Search Engine (CSE) API - to fetch Quora questions/posts 

Available for - Drupal 8 | Version not stable 
Drupal 7 | Stable Release

Automatic Alternative Text

The basic principle at work here is the idea of easy perceivability. Any and every information should be, thus, presented in such a way that is easily perceivable to the user. It is required for any non-text information like images and video to describe the content in the form of text for the screen readers to read it. 

The Automatic Alt text module automatically generates an alternative text for images when no alt text has been provided by the user. This module works great for the websites and portals with user-generated content where the users may even not be aware of the purpose and importance of the Alternative text. 

It describes the content of the image in one sentence but it doesn't provide face recognition. 

Available for - Drupal 8 | Stable Release

Read how Drupal is Ensuring the Web Accessibility Standards

Chatbot API

In the era of Personal Assistants like Alexa, Google Home, Chatbots are the cool fad for your website. The Chatbot API module creates a common layer serving Drupal content to any of the Personal Assistants services in the market.

However, the module has the dependency on other modules like Drupal Alexa. Chatbot API by itself doesn't do anything. You should install it only if another module asks for it or you want to build your own integration driver.

Available for - Drupal 8 | Not covered by Security Advisory 

OpenCalais

An integration with Thomson Reuters' Calais web service with Drupal, OpenCalais creates rich semantic metadata for the content you submit – in well under a second. Using NLP, Calais analyzes the document and finds the entities within it. The metadata returned can be automatically assigned to vocabularies, or it can only suggest terms allowing full user control of the tagging.

Goind beyong the classic entity identification, Calais returns the facts and events hidden within your text as well. 

Available for - Drupal 7 | Stable Release

SendPulse

The SendPulse module provides integration with SendPulse, which is an Integrated Platform for Web and Push Notifications. It assists greatly when revamping your marketing and focussing on the mails and SMS. It claims to assist in providing 60% open rates with the use of its Artificial intelligence. 

It also heavily relies on personalization in order to achieve the numbers. The AI monitor's the user behavior such as email opening hours, user communication preference, time zone, content among others. Once the information has been collected it's AI predicts the medium and hour for the best results. 

Features:

SendPulse Mailing Lists

Pulling and updating mailing lists from SendPulse using cron

Mass export users from Drupal to SendPulse

Map Drupal user fields with SendPulse mailing lists variables

Creating new SendPulse Mailing Lists from Drupal admin interface

Push Notifications

Auto-creating new Push Notification and sending to subscribers after creating a new node

You can control for which node types after creating new node should create push notifications

Form for sending a single Push notification.

Available for - Version 7 | Stable Release
Artificial Intelligence, Machine Learning have a lot to offer and have the potential to improve user interactiveness in your website. The use cases of AI and ML can range from personalization to innovation to communication.
Looking for a smart solution for your business? Contact us at [email protected]. 
Akshita is a Senior Content & Marketing Associate at OpenSense Labs. A Hubspot certified Content Marketer, she likes to devour content related to SEO, open source technologies, and politics besides Drupal, of course. As a hobby, she trains young girls with TaeKwondo.

She is also a big Game of Thrones fan and quotes Tyrion atleast 5 times a day.