What's new in Drupal 10
Following are the key Drupal 10 features:
Claro admin theme
Clean, accessible, and powerful administration theme in Drupal core. It is part of the Admin UI and JS modernization initiative.
Easy Upgrades
Brings readiness checks with fast, safe, & secure automatic updates. Solves security concerns when manually updating.
New CKEditor 5
Well-designed UI & UX editor for content writers to manage media. Includes advanced features such as auto-formatting & mentions.
Olivero default theme
A new default front-end theme with a modern look & feel. It is WCAG AA conformant & supports new Drupal features.
Starter Kits & Recipes
Simple tools for developers and site builders to add themes & functionalities to their Drupal site for specific needs.
Drupal 10 Initiatives
Drupal 10 release date is 14 December 2022. This upgrade, like
the transition from Drupal 8 to 9, will be for any well-built and
well-maintained Drupal site. Automatic Updates and Project
Browser are two key upcoming Drupal 10 features.
Automatic Updates module applies patch-level updates to Drupal core in a separate, sandboxed copy of your site, to keep you up and running until the update is completely ready to be deployed. It can detect and report problems at every stage of the update process, so you don't have to find out about them after an update is live. It automatically detects database updates in an incoming update and helps you run them during the process.
Project Browser makes it easy for site builders to find modules and themes. Once a project is selected, instructions are provided on how to install the extension on your site. The browser lives inside the Drupal site itself on a new Browse tab under Extend. This means you don't need to leave your site in order to look for projects.
Leading Drupal Supporting Partner
OpenSense Labs is a leading Drupal agency and among the Top 10 Global Drupal agencies. As Drupal Signature Supporting partner & Diamond Drupal Certified Partner, OpenSense Labs has been contributing extensively to the community and product development. Our marketplace rank is a testimony of our contribution efforts.
Image
Drupal 10 Support you Need
Drupal 10 Development
Our end-to-end Drupal 10 development services ensure that your post-project development is taken care of. From development to implementing custom requirements, our experts are adept at creating digital experiences with all the Drupal 10 benefits.
Drupal 10 Upgrade and Migration
Whether you are migrating from another CMS to Drupal or moving from Drupal 7/9 to 10, our Acquia-certified Drupal experts will deliver a smooth & lossless data migration. Our proven methodologies and best practices ensure that you don't lose any of your search engine visibility in the process
Drupal 10 Support and Maintenance
Code reviews, bug fixes, server management to security updates - our custom support & maintenance plans help businesses keep a fast & secure website. With our cost-effective Drupal 9 support and maintenance service, you can free yourself from maintenance struggles to focus on core operations.
Migrate to Drupal 10 with Us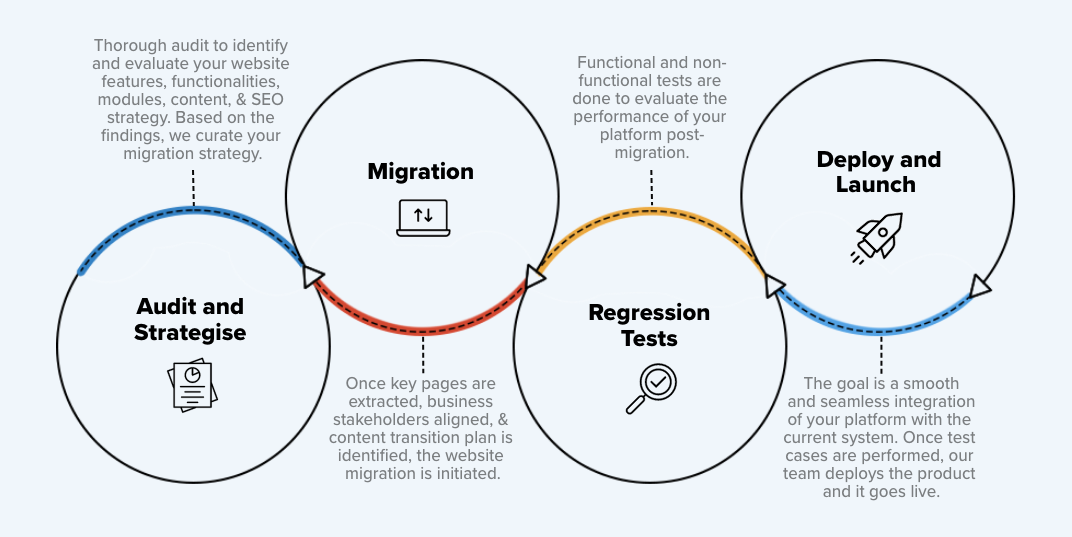 They delivered
everything we
needed. Beyond their
top-notch project
management skills,
their Drupal expertise
is impressive.
Image
Plan your Drupal 10
migration today!