How Has Drupal Revamped The Media Experience?
The internet is arguably one of the most effective tools in media for communication and has helped improve a number of things such as timeliness factor, reaching a larger audience, building connection between politics, culture and economic life and the society, engagement with a larger community is also possible and much more.
With the advent of the Internet, there has been a surge in online activities. Thousands and thousands of websites are created on a daily basis. However not everything is greener on the other side, media websites are equally combating the regular problems of views, security, and management.
Why Are Websites Important for Media?
Increasing use of Smartphones:  A fine majority of individuals use smartphones instead of a laptop/PC as their daily driver. The smartphone has become an irreplaceable invention with new users storming in every single day. The generic use of smartphones is quite understood a tale by all of us, news, websites, social media, and connectivity. Drupal, the CMS has been powering heavy, content-laden websites for long and it has transformed user experiences all across the globe. Media channels do need to provide a flawless experience to its visitors for better visitor retention in this jam-packed market.
Popularity Tracker: Through online views, media houses can assess their popularity and know what sort of news is popular among which demographics, which again helps them identify and deliver a personalized experience to their target audience. This was not the case with newspapers and TV channels.
User's feedback adding a new dimension to mass communication: Even though user feedback is no new feature but with online media it is instant and leads to identifying the issue. This helps promote and maintain healthy user-media house relationship.
How Suitable is Drupal For Media Platforms?
It is flexible and scalable
Drupal publishes a single website or shares content in multiple languages across many devices. Technology and business leaders transform content management into powerful digital solutions with Drupal backed by one of the world's most innovative open source communities.
All the news websites consist of many news articles, comments and discussions and related News. Which means the database is huge but needs no compromise on fluency and user experience. Also, it has top-tier customizability in terms of content management and visuals.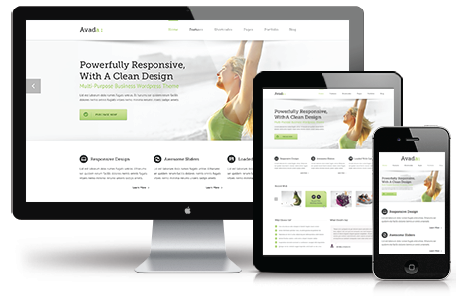 Quick Websites with Drupal Distributions
Distributions provide site features and functions for a specific type of site as a single download containing Drupal core, contributed modules, themes, and pre-defined configuration. They make it possible to quickly set up a complex, use-specific site in a fewer step than if installing and configuring elements individually.
Some of the related distributions are:
OpenPublish:  OpenPublish is a Drupal 7 packaged distribution designed for the online news industry. It is deployed in a variety of media outlets sites including magazines, newspapers, journals, trade publications, broadcasts, wire services, multimedia sites and membership publications.
Lightning: The intent of Lightning is to enable developers to create a great authoring experience and empower editorial teams. We do this by providing a lightweight framework, documentation and best practice examples for building working solutions in Drupal.
Thunder: Thunder is a Drupal 8 distribution for professional publishers. It is in lines with the current version functionalities. It has (hand-picked) publisher-centric modules with custom enhancements and an environment which makes it easy to install, deploy and add new functionality.
Modules: Drupal has more than 10,000 actively maintained modules which can be downloaded for free from its website. They add features to the website and reduce effort in website development. Some of the useful modules for this sector are:
Quick Page Loading with AMP: The AMP module is designed to convert Drupal pages into pages that comply with the AMP standard. Initially, only node pages will be converted. Any other kinds of pages will be enabled late in time. All the news related 4 articles pages can be converted to AMP Page for quick loading on Smartphones and Tablets.
Manage related news with views: With views, media houses can entirely redesign their website as per reader persona preferences.
 Reduced Cost of Website
Drupal is an Open Source Content Management System. It can be downloaded and customized very easily according to website demand.
 Drupal website has many actively maintained distributions, which can be used to set up a website very quickly.
Now since most of the SME's face funding issues, creating a website with Drupal can save cost as most of the elements for building the website are available for free on Drupal.
Excellent design with Drupal Themes
It is very important for a website to have a nice and responsive design to showcase every possible content in a meaningful and appealing way.
Drupal has 20k+ themes available which can be customized accordingly.
It has around 2500 actively maintained themes available for free on its website, which can be easily downloaded and customized accordingly.
Media technology has made communication increasingly easier as time has passed. Today, as technology is available to more and more people, mediums of communication have increased and so has the effectiveness and reach of the new media.
But with the various benefit/s also comes the ill. But Drupal helps solve these various shortcomings and issues such as of security, designing and theme, page loading time, high cost, SEO, and various others.
Akshita is a Senior Content & Marketing Associate at OpenSense Labs. A Hubspot certified Content Marketer, she likes to devour content related to SEO, open source technologies, and politics besides Drupal, of course. As a hobby, she trains young girls with TaeKwondo.

She is also a big Game of Thrones fan and quotes Tyrion atleast 5 times a day.