8 Reasons Why Drupal Should Be Every Government's CMS
According to annual rankings for the best government websites, 2017 (for the states) Drupal powers two of the Top 5 results, which being, Arkansas, and Mississippi. 
For governments, choosing the right Content Management System is not an easy task. Not only the government needs to engage in a deep relationship with the citizens but, also to stand true to the principles of responsible governance. 

Ensuring the right balance between good governance and security, Drupal powers 24% of all government websites. 
Security
A decisive factor for government websites, uncompromised security is the primary reason as to why government organizations are opting for Drupal.

The age-old argument about open source software being riskier is less substantial. Say, a myth. 

As security remains the top priority for the community issues are regularly fixed and patches are rolled out. Drupal's own Security Team and the other similar councils (known as Security Working Group) ensure that Drupal core and contributed projects provide world-class security, and incorporate best security practices for website builders and module developers.

A report by Sucuri uncovers vulnerability rate among the leading content management  platforms: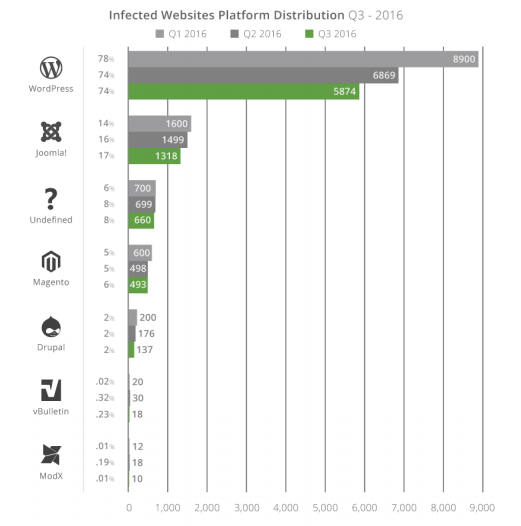 These security modules made available by Drupal's security council are worth the implementation: 
Login Security - Presents fundamental access control while denying IP full access to the content of the site.
Password Policy - Complicates the password and saves the information from dictionary attacks and other brute force techniques. 
Security kit - Can fix HTML injection issue and save the website from the likes of Cross Site Scripting attack. 
Captcha - Protects website's contact and sign up forms.
Secure Login - Ensures that the entered login or submitted information is done securely via HTTPS thus preventing passwords and user information theft.
For a detailed look at the security-modules read the blog 10 Must-Have Security Modules For Your Drupal Website
These modules are the reason why Government websites are hosted on Drupal. 
The reason why the Governments of America, France, Australia, Germany, India are securely hosted on Drupal. Besides, international organizations like the European Union, CERN, WTO and much more never dealt a security threat.
Cost
In 2012 when the Georgian government shifted to Drupal, the first reason to dump its previous CMS (Vignette) was its rising maintenance costs. 
Running a total of 65 state websites on two different versions of this proprietary system proved to be costly in the long run for the Georgian government. 
With Drupal, Government organizations are provided with a high degree of flexibility and security while having the sheer advantage of not incurring huge operational and maintenance costs as the usual. Saving them enough for other purposes. 
Without facing the issue of using obsolete technology, Government websites are supported and maintained by a huge community providing free security extensions, modules, distributions and what not, all at half the cost spent before. 
In the United States alone it powers more than 120 federal agency websites in addition to petitions.whitehouse.gov. Not just this, more than 150 countries use Drupal to cope up with the challenges of the digital world.  
Multilingual
To celebrate the multilingual heritage of the country, it is necessary for government websites to cater to their wider and diverse population.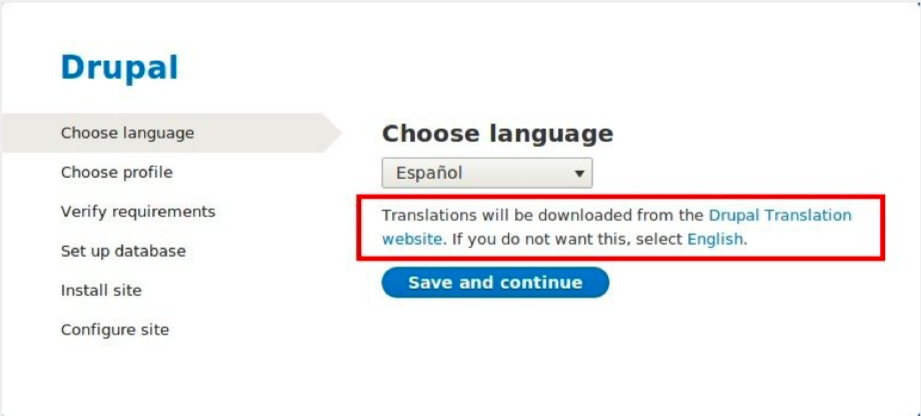 The Content Translation module in Drupal allows pages and individual content to be translated by creating a duplicate set in the translated language. Another option, Entity Translation module allows particular fields to be translated.
More than 100 languages are available to enhance the scope of governance. 
With this Drupal gives the admin the option to write in their preferred language while the content can be translated into the target language.
Multisite Feature
In the US, government bodies have more than 120 websites, in India more than 85 websites and in France almost 25. Developing each website individually from scratch would take an enormous amount of time for every country.
Governments usually have a large number of websites, and developing each would take an enormous amount of time.
The multisite feature where a similar code base is copied and used to build another website. This helps save a lot of time when developing websites for state governments. Similar code base ensures that certain features remain same throughout and uniformity is maintained.  
Not only it simplifies the management but it ensures that each upgrade only needs to be done once
Accessibility
While businesses are built with a motive to focus on profit, Government's objective is to serve all its citizens in a responsible way.
Just like governments across the globe are committed to the idea of 'accessibility for all', even by the ones with a disability.
Drupal's fundamental commitment to accessibility standards ensures that all its features and functions conform with the World wide web Consortium guidelines (WCAG) and ADA guidelines.  
This makes it an easy choice for the governments and organizations to work with it.
Scalability
Gov websites need the most scalable platform to build their websites on. Supporting some of the most highly trafficked websites in the world and Drupal can handle the most content-rich sites and experiences without bending or breaking. 
Doesn't matter if you're delivering the world's greatest digital experience, what matters is your site doesn't go down when hit by a traffic spike. It ensures it can keep up and the site's available - or how else people will trust their representative if they can't reach them?
Drupal powers more than a million sites from top enterprises, like Time, Mercedes to Government websites, to international organizations like The EU, CERN, and NASA even the ones which expect enormous traffic, like the Weather.com, GRAMMY Awards, and NBC Olympics. 

Drupal Modules and Distribution
A lot of features and functionalities which are similar in almost all government websites can be achieved with Drupal modules and distributions.
With government websites, a lot of features and functionalities remain the same as latest news, announcements, government policies and information regarding govt schemes. It can all be achieved with modules and distributions like aGov, OpenPublic, govCMS and Drupal voor Gemeenten. 
While distributions are duplicate copies of Drupal which incorporate its core, alongside themes, library, modules, and installation profiles, modules are the mini files stacked together to provide basic as well as customized functionality to the website. 
There are thousands of add-on modules available to meet the needs of almost every website. And to that, the flexibility of Drupal to customize existing modules to meet your requirements and contribute them to the project for others to use. 
It is a lot easier and quicker to build websites with the help of distributions and modules. 
To meet the various guidelines under Digital Service Standard, while building the Australian government website, aGov (a distribution) was developed. aGov is suitable for both large and small agencies, across local, state, and federal portfolios. More than 300 websites are currently using it.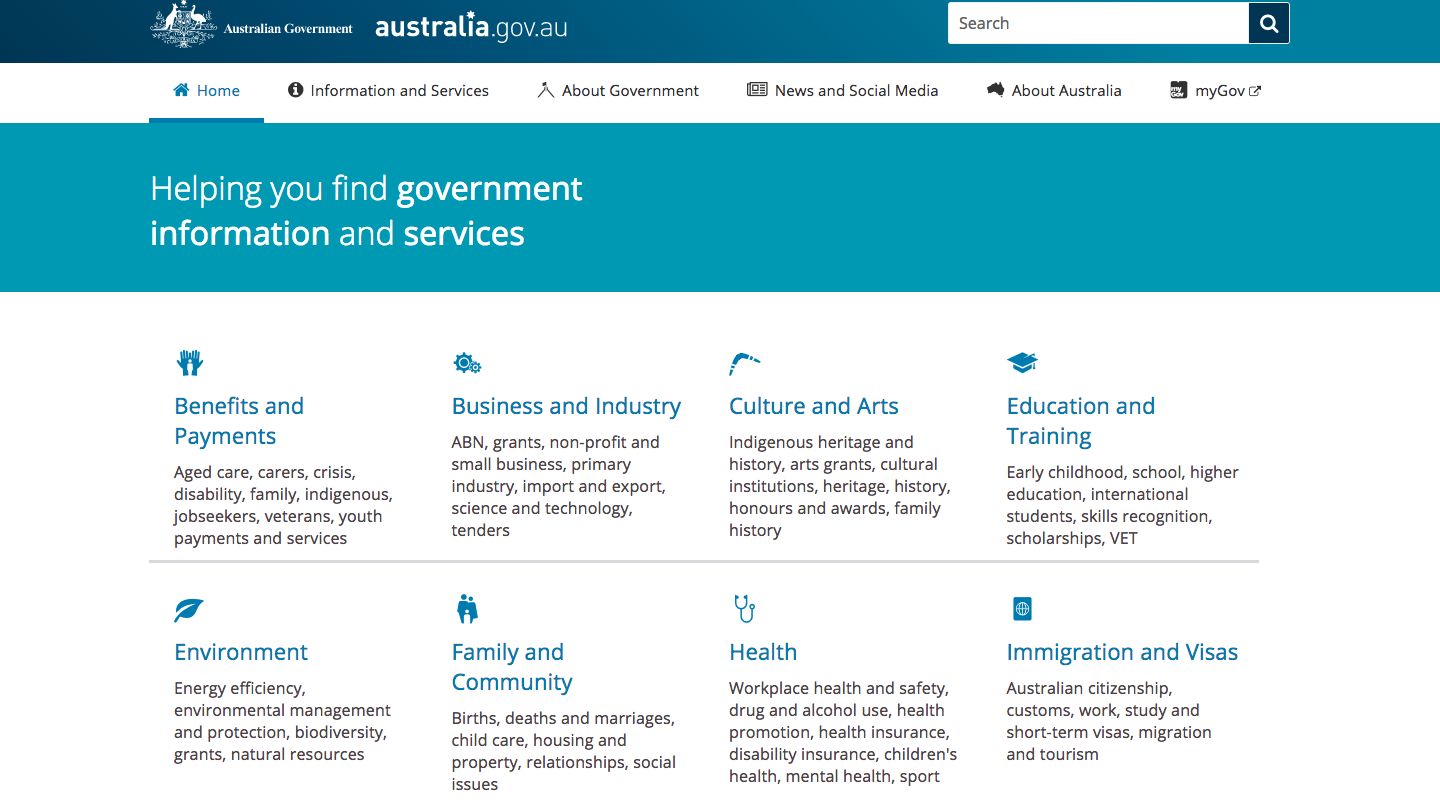 Custom Content Type 
Government websites need their content as dynamic as the various political and non-political groups. Announcements are to be released every day in different types and format such as blogs, informational pages, news items, photos, polls, video gallery, and social media snippets. All to ensure that citizens are engaged better. 
Other than the 'Article' and 'Basic pages', it enables other core and contributed modules, with which custom content type can be created.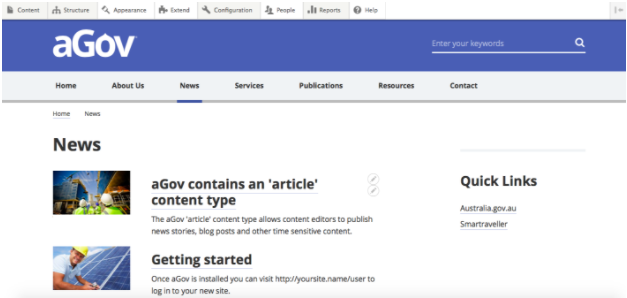 It is this flexibility of Drupal which helps you serve your federal, state or local mission efficiently without much hassle.
To Sum Up
In the past two decades, the world has made a quantum leap in terms of functioning. Governments have become more collaborative and innovative as time is passing and the internet has only given a new meaning to governance. 
Drupal is a proven CMS which meets the diverse needs of government organizations, works parallel with web guidelines, and ensure it stands true to the goals of Open source applications. Drop a line at [email protected], we are here to help you get there quickly and address your additional concerns. 

With the successful example of the Australian and Netherlands government, the outlook towards Drupal, and other open source software is changing.
Akshita is a Senior Content & Marketing Associate at OpenSense Labs. A Hubspot certified Content Marketer, she likes to devour content related to SEO, open source technologies, and politics besides Drupal, of course. As a hobby, she trains young girls with TaeKwondo.

She is also a big Game of Thrones fan and quotes Tyrion atleast 5 times a day.