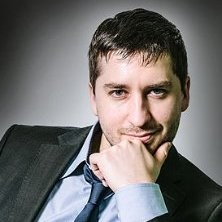 Ivan Vislavskiy is Co-founder and CEO of Comrade Web Agency, headquartered in Chicago, Illinois. He's is one of the strategic heads of managing client relationships, staff processes, and company direction. Ivan's natural leadership and creativity have helped to build up a successful, full-fledged agency. He inspires CWA team to think out-of-box. He highlights that unique and creative work is the foundation of the company's culture. 
Please introduce yourself and where you work
Comrade Web Agency was formed in 2008 by Ivan Vislavskiy and his university friend Stan Bogdashin. Young, full of entrepreneurial spirit and love for technology, they decided to take the risk and pursue their goal. Ivan and Stan were inspired by an idea of creating a modern, forward-thinking agency to tackle development, web design and digital marketing challenges. Both friends moved to the USA and began to work hard to fulfill their dream and set up an integrated web agency.

Ivan Vislavskiy is CWA CEO and Co-founder. He's is one of the strategic heads of managing client relationships, staff processes, and company direction. Ivan's natural leadership and creativity have helped to build up a successful, full-fledged agency. Ivan inspires CWA team to think out-of-box. He highlights that unique and creative work is the foundation of the company's culture.

Today, CWA houses 2 teams of over 40 individuals, headquartered in Chicago, Illinois. In nearly 10 years, Comrade Web has completed over 500 web projects in multiple industries and sectors, from healthcare to real estate. 
Which web services do you provide to your customers?
Comrade is one of the leading digital web agencies in Chicago, earning several awards, national recognition, and partnerships along the way. Our Company specializes in digital marketing, PPC, SEO and web design. We are dealing with the following aspects:

Local SEO
Web Design & Development
Growth Driven Design
Inbound Marketing
Online Marketing, SEO & SEM
Mobile Apps Development
SEO for Attorneys
Mobile Apps
Design, technology, and marketing challenges are those ones that we love solving. The fact that we can elevate our clients to their next levels makes us excited!

We are different from other companies because we have:
 
1. Fully integrated: Web Design & Digital Marketing
2. Great experience in Local SEO and eCommerce, Legal, Manufacturing, Healthcare and Construction industries.
 
We always achieve top SEO results for our Clients or your money back.
 
We optimize conversion rate to achieve more leads/customers from the same traffic.
How do you see the evolution of web development in the last 5 years?
We must admit that the web development industry is incredibly fast-paced and it moves forward every year. Last 5 years have led to many changes in the way websites are designed and built to adapt to new devices, increased demand and new ideas for how to present information on the web.

Here is our brief insight on some significant changes to websites in the past few years:

-Mobile responsiveness
Mobile responsiveness was optional for all websites 5 years ago but now Google enforces it as a rule. This position is easy to understand since the mobile market has wildly diversified. There are hundreds of different sized devices available and some sites now receiving near 70-80% mobile traffic. So website design, layout, and content have to adjust automatically to fit it to the visitor's device, regardless of the screen width and height. 
 
-Clean code
It's obligatory now and there are even some penalties imposed by Google. CWA developers strongly believe that the clean code is foundational. Code quality must be high and absolutely professional. It should be readable first of all. CWA team realize that it's not allowed for good developers to be sloppy otherwise it will slowly work down due to the increased amount and frequency of bugs which can lead to the long-term costs of maintenance. 
-New web platforms 
The number of web platforms has immensely increased, particularly with regard to e-commerce: Shopify, Wix, Weebly, and others could help you set up your online business within just a few hours after you have signed up to them. 
 
Do it yourself website builders have been extremely upgraded and now they can offer a great variety of services. In most cases, you don't even have to pay and upgrade your subscription since there are a lot of free tools sufficient for your needs.
 
-UX phenomenon
This term is getting more and more popular. Developers and designers pay much attention to user experience and they are constantly trying to improve usability and accessibility to enhance user satisfaction with a product and make this interaction filled with pleasure.  User experience is dynamic since it refers to a person's emotions and attitudes about using a particular product, system or service, that's why it's so necessary to keep up with recent trends and changes and be ready for all required adjustments.
Why do you think WordPress dominates the market as of now?
WordPress started in 2003. That time it was just a simple blogging platform and now it has turned into a powerful content management system, running about 27% of all sites. We also use WordPress for our clients. 

We can highlight the following advantages of this system:
-You can run the program as you wish, for any purpose. 

-It's an open source and it gives you unlimited customizations. WordPress offers thousands of plugins, themes, widgets to customize your site, which makes this system work as an anchor of a variety of website types. 

-It's flexible and easy to use. eCommerce, photography, classifieds, video, forums, blogs etc are supported by WordPress. 

-It has a lot of features which make SEO easier. 

-This CMS allows to effortlessly upload, edit, and insert multimedia files both high-resolution images, video and audio files.

-The last but not the least is that WordPress is simple to use for any experience level.
What is your take on the adoption of Drupal, considering it is a preferred choice for most enterprise industries?
Unfortunately, we can't comment on Drupal since we don't use it.
What is your advice to people who are looking to take web development as a career?
It's one of the most interesting professions. And if you feel you are passionate about what you do and there is a kind of an internal driver you should keep on moving. When you do find what you love, work tirelessly and consistently on it. Life is full of ups and downs but you should remind yourself that each failure is a benchmark for success.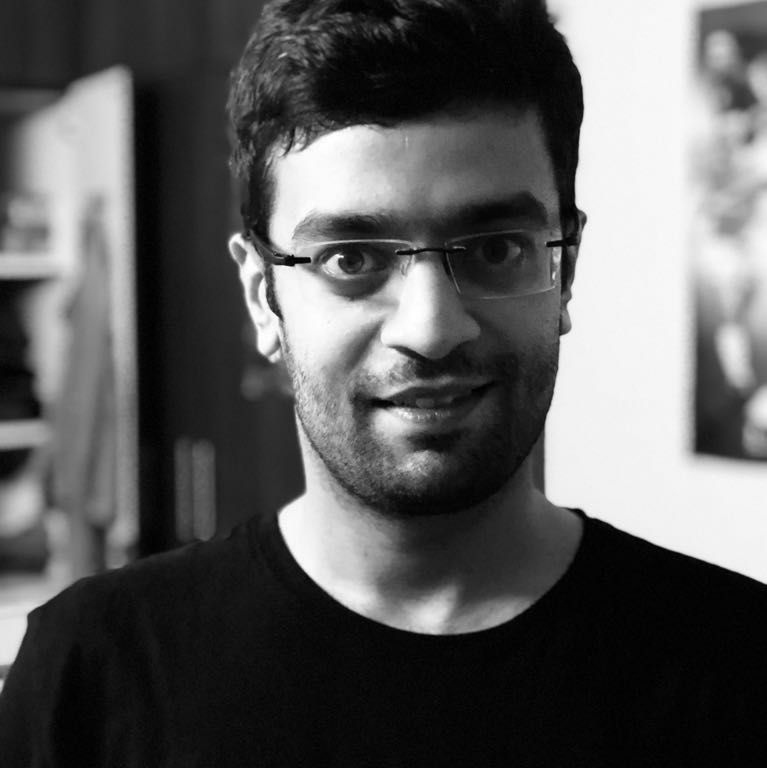 Interviewed by
on

March 8 2018
Devanshu is the Head of Business Strategy and Operations at OpenSense Labs. Apart from years of corporate experience, he is also an experienced hiker and reading is his muse. Spending at an average of 4 hours a day, he instills himself with the latest technology news and insights.